The automotive Showroom in Herning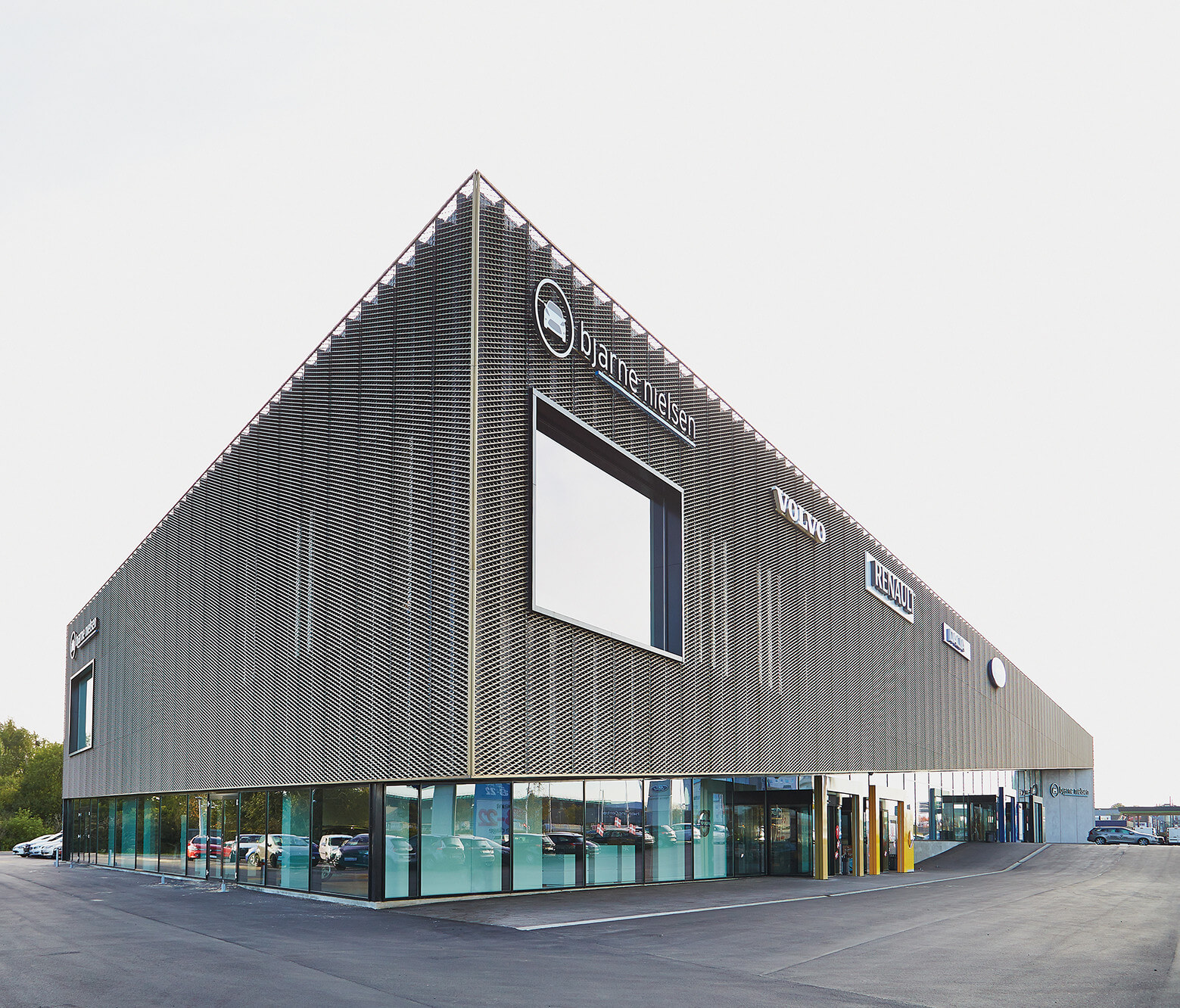 Conceptual framework:
The automotive showroom is situated by the main gateway to the city Herning in Jutland, Denmark. The municipality of Herning and the client both wished for a showroom diverging from the stereotypical and one that simultaneously would stand out as an architectural icon. The solution became a volume divided into two halves by a diagonal cut, creating a dynamic and lucid showroom facing the main road, contrasted by the stable mass of a service center behind. Placed at the edge of town, it is a building where interior and exterior collaborate around the meeting between city and nature, and between function and space.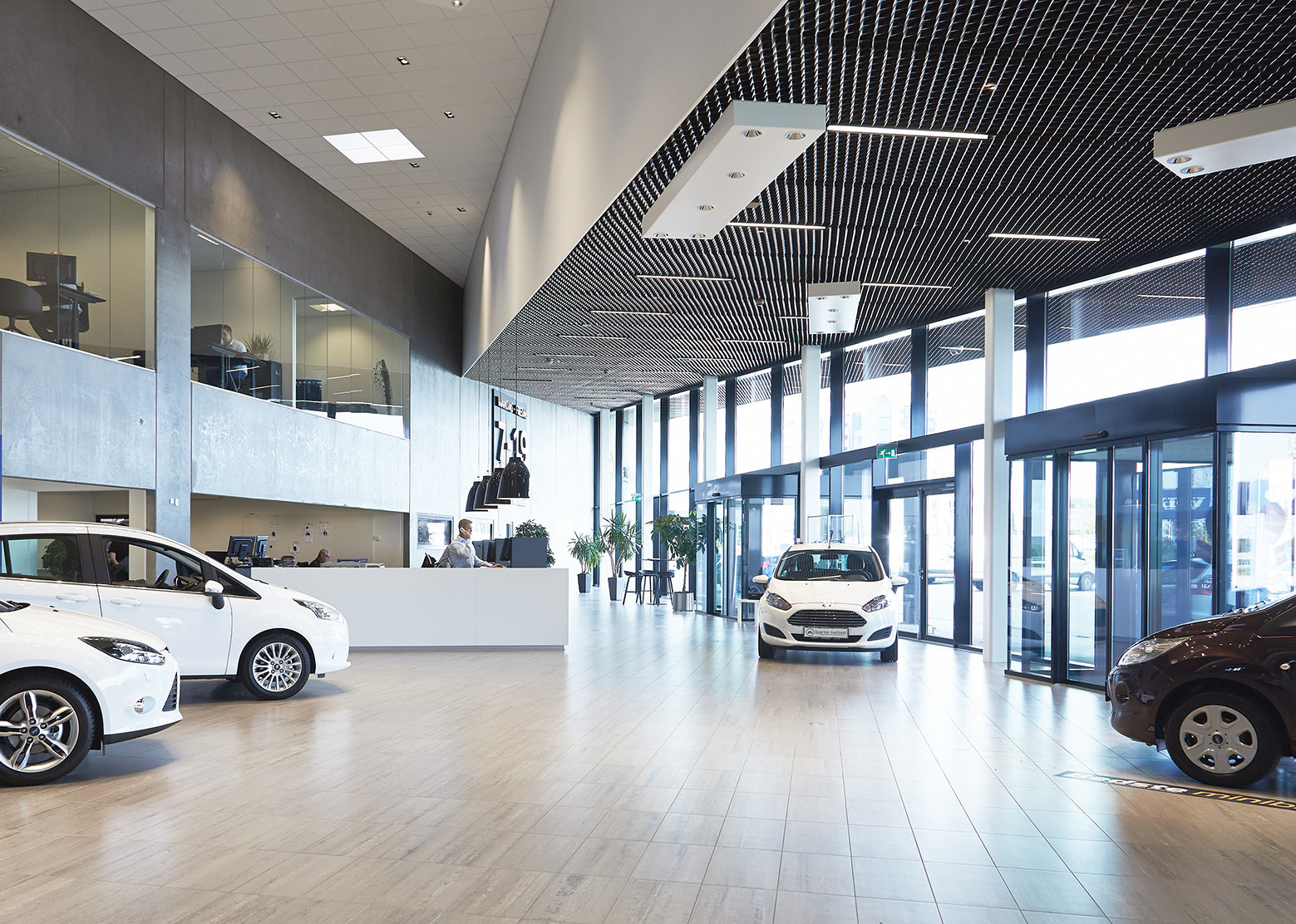 The showroom deliberately downplays quantity, unlike the more common "aquariums" flooded with cars, in favor of carefully chosen views of selected automobiles. It is a showroom that stirs the curiosity of its visitors as well as those driving by this new portal to the city of Herning.
Materials & formal aspects:
The faceted building tapers at both ends reaching towards and engaging it's immediate surroundings. It's two halves, triangular in shape, are set in contrasting materials. The half containing the service center is characterised by the heavy appearance of fair faced precast concrete elements. Housing the exhibition area, the northern triangle is defined by its light stretch expanded metal facade punctured by two large display windows. The perforated character of the stretch expanded metal creates an interesting play of changing translucency over the course of a day. During daylight, selected cars in the display windows are the focus of attention. In the after hours, when internal light starts to permeate the metal facade, the whole exhibition space becomes perceptible.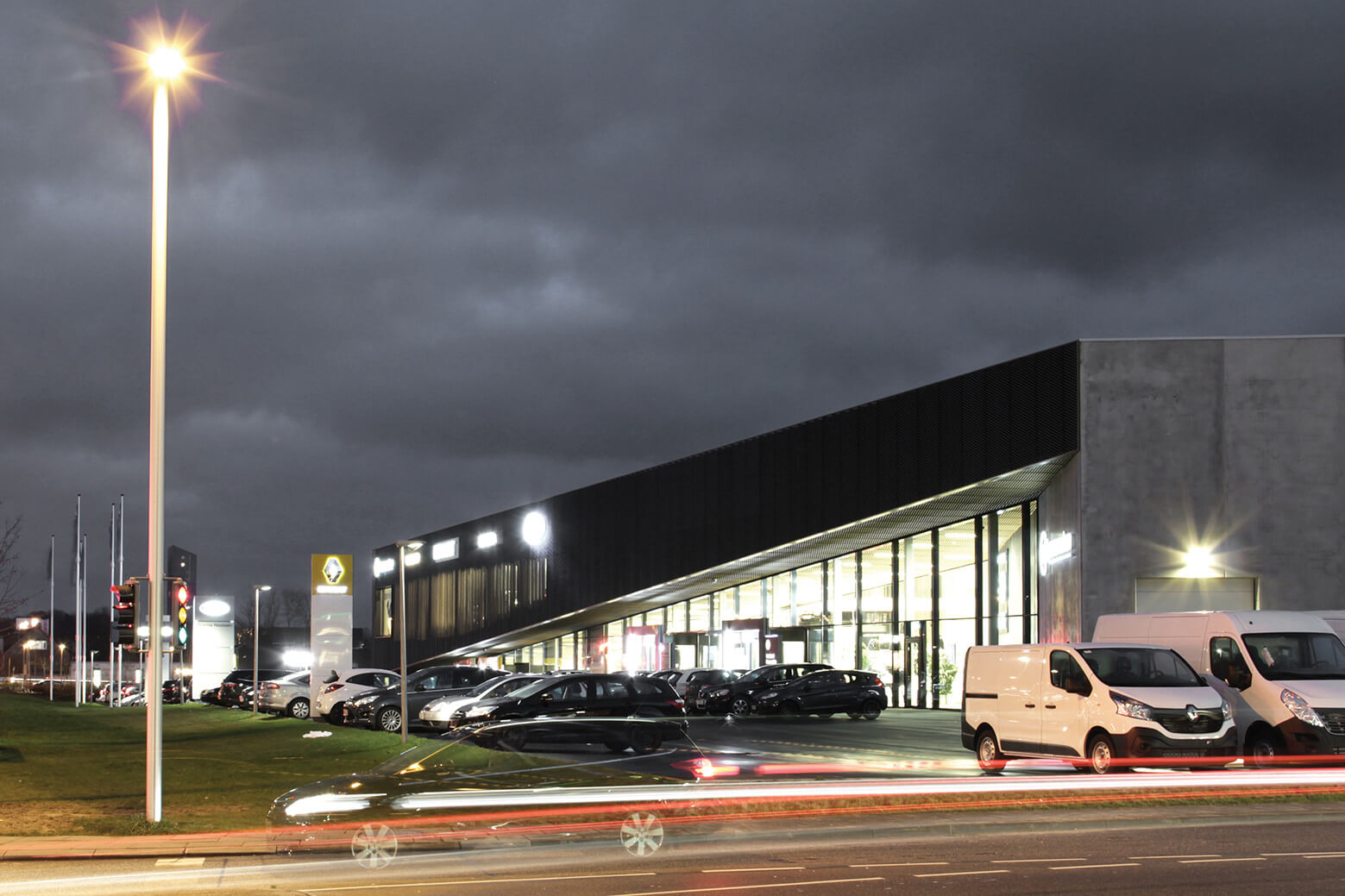 Context and internal organisation:
The diagonal cut between the showroom and the service center creates a visual connection between a large shopping center north-west of the building and the green areas to the south-east. The showroom allows for a continuous flow of guests between its various levels, from the sub-street levels on the south-east end up to the ceiling on the north-west end. The main internal ramp is expressed in the tilting north-facade which simultaneously follows the sloping of the surrounding terrain. The showroom opens up to the south lying green areas which allow for outdoor exhibitions, creating an overlap between inside and outside, between the city and it's surrounding nature.
Sustainability: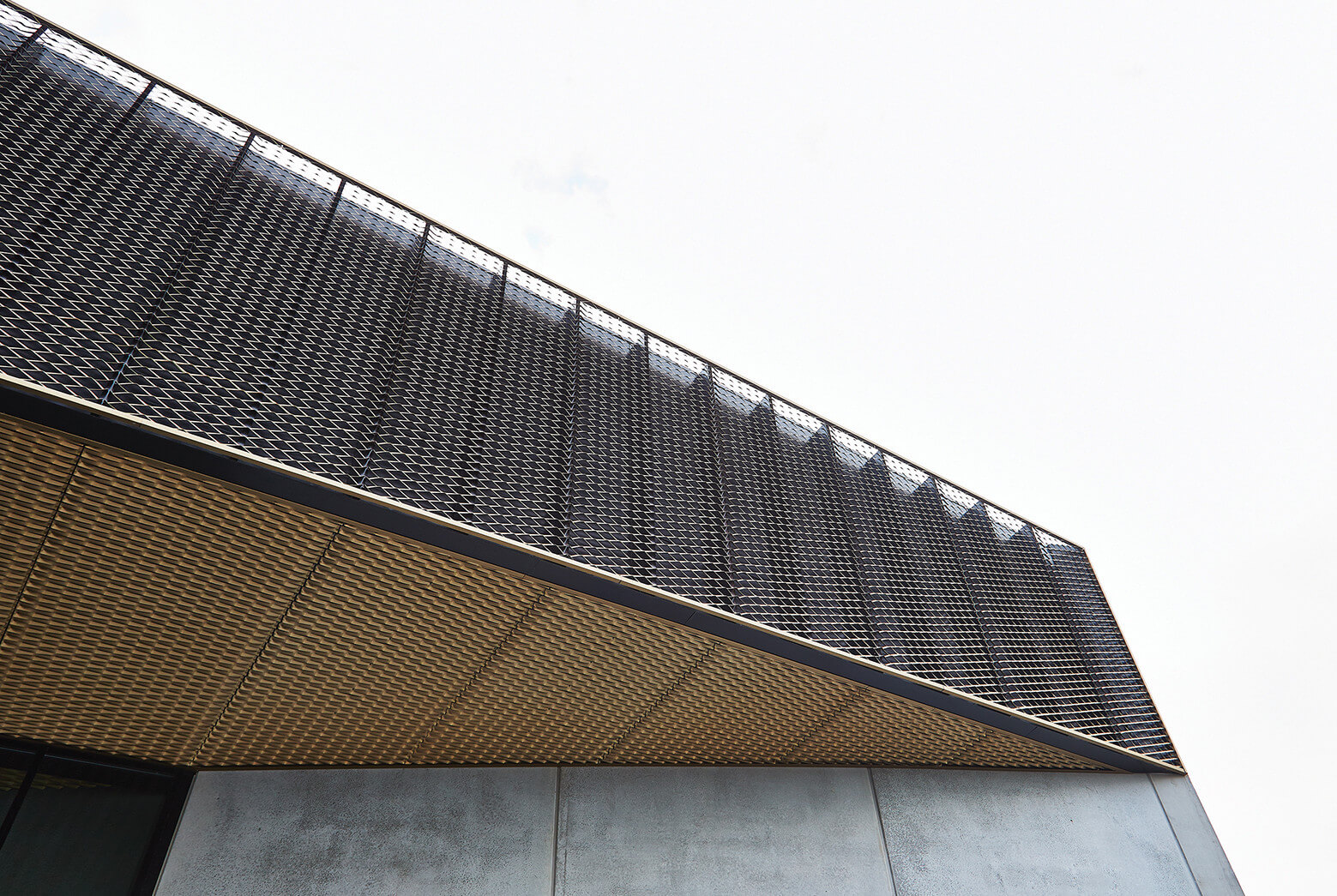 Various measures towards sustainability have been taken. The stretch expanded metal facade acts as a sun screen reducing mechanical ventilation of the exhibition area. Solar panels on the roof provide a supplement of renewable energy. Particular emphasis was placed on waste management.
Chinese professional supplies for expanded metal mesh :Shanghai FANGLING CO.Ltd.
Contact information :15801944574 Wechat : luo51513710