Expanded Metal Mesh For Ceilings
How to check the Expanded Sheet Specification ?
For 'Expanded Metal Sheet' the flowing informations are necessary: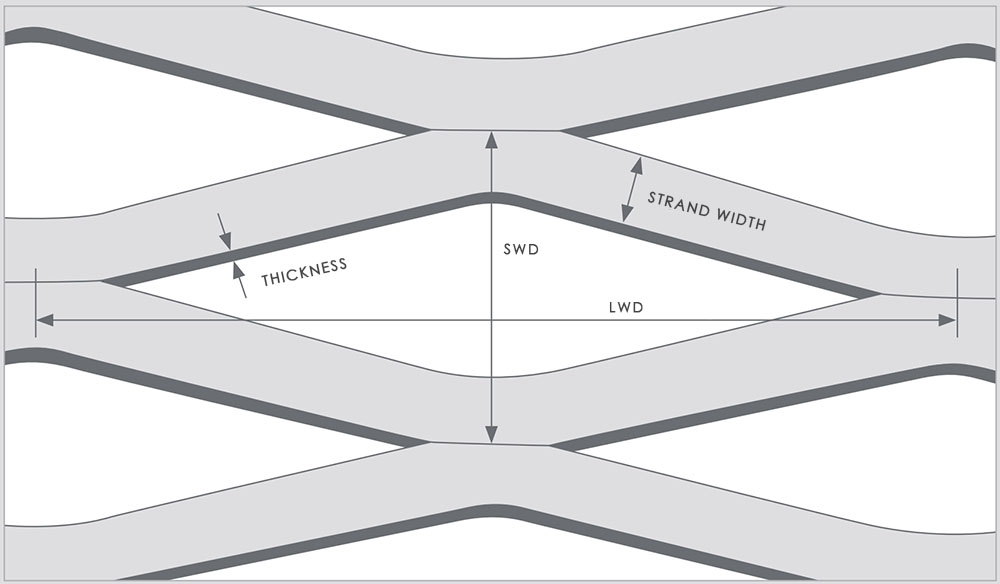 Max Strandwidth For Ceilings:10mm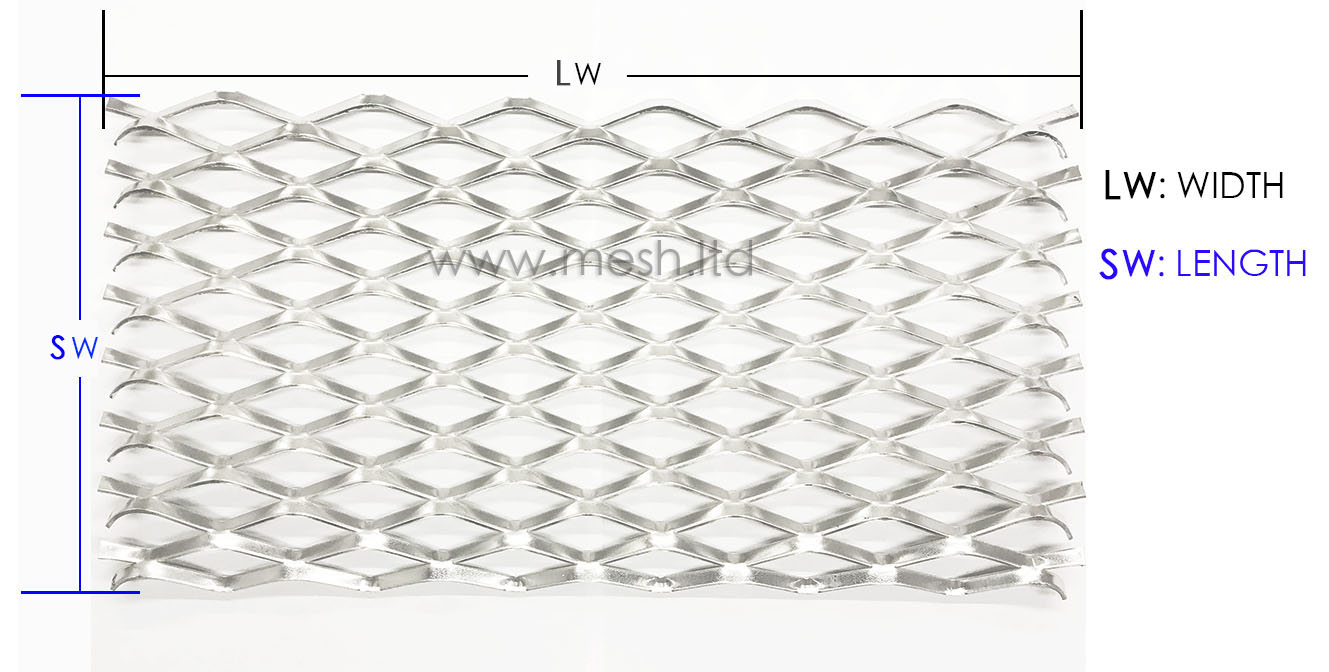 Max LW For ceilings:1500mm
Expanded Metal Ceilings
Expanded Metal Ceilings is mainly made of aluminum plate and lightweight steel plate, punched and stretched by machine. The finished mesh's weight is very light with stronger bearing capacity.
Expanded metal ceilings has excellent features in rust proof, beautiful colors, high light transmission, sound absorbing, light weight, low cost and easy to assemble, which is generally used for the ceiling decoration of metro station, railway station, airport, and the large shopping mall or arts center.
Surface treatment: PVC powder coating, PVDF coating.
General color: Black, White, and the silvery grey.
The general size of expanded metal ceiling's hole
SWD*LWD: 10*20mm,15*30mm,20*40mm,23*55mm,
The thickness of mesh: 1.5-3.0mm
The max. size of plate: 1500*3000mm.
There are many different choices for hole shapes and hole sizes because of the different distances between the roof and the mesh plate. The general hole shape including the diamond, the hexagon and the sector.
The expanded mesh's strand width, hole size influences the mesh's open area rate.
If you have any problem for product or technology, welcome to your email to us, we'll help solve it in 3 hours.
Contact Me Now
If you have any questions or need, pleas mail to us, and we will reply you as soon as possible!