Tiny offices decorated with expanded metal mesh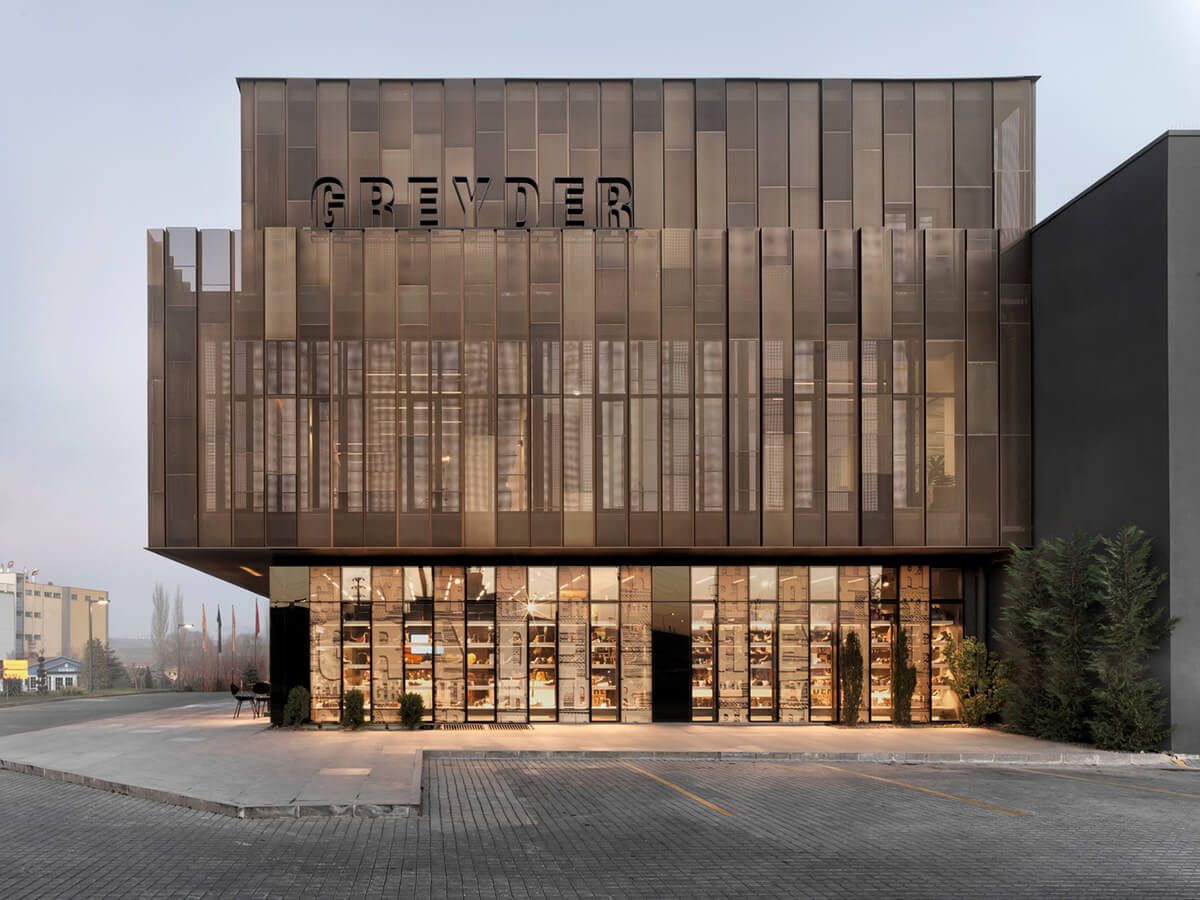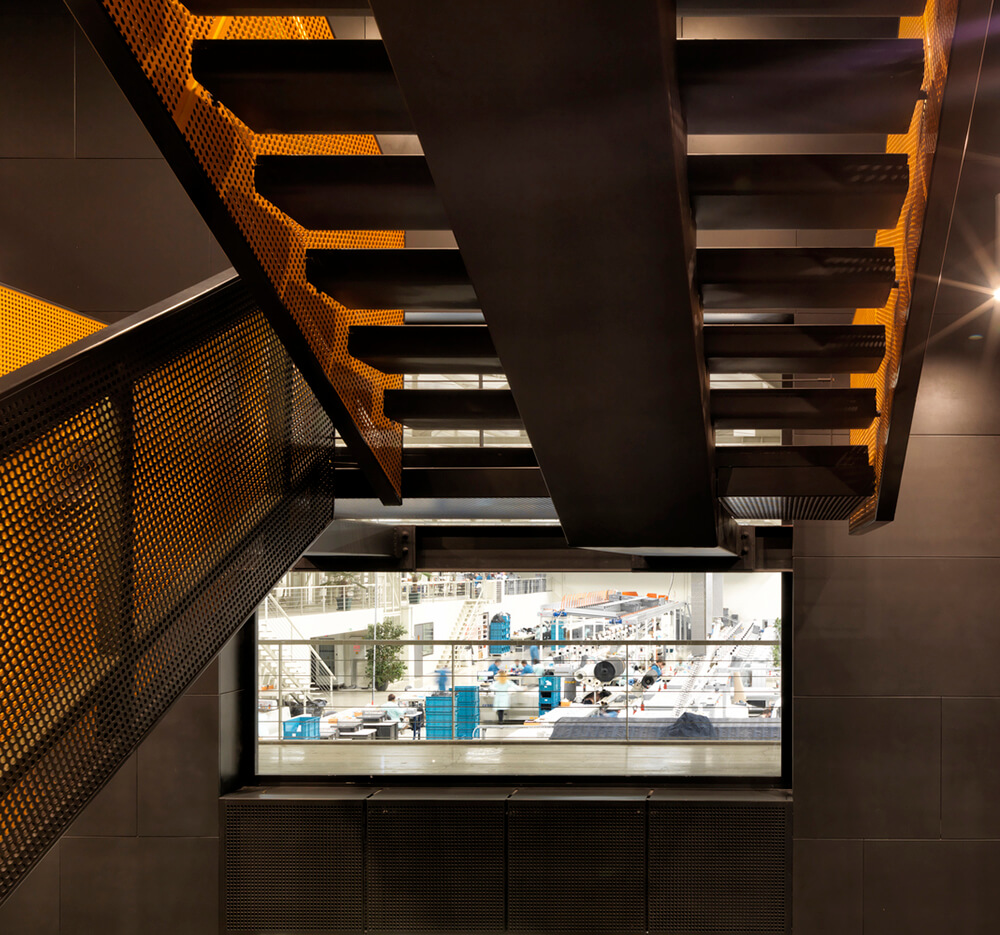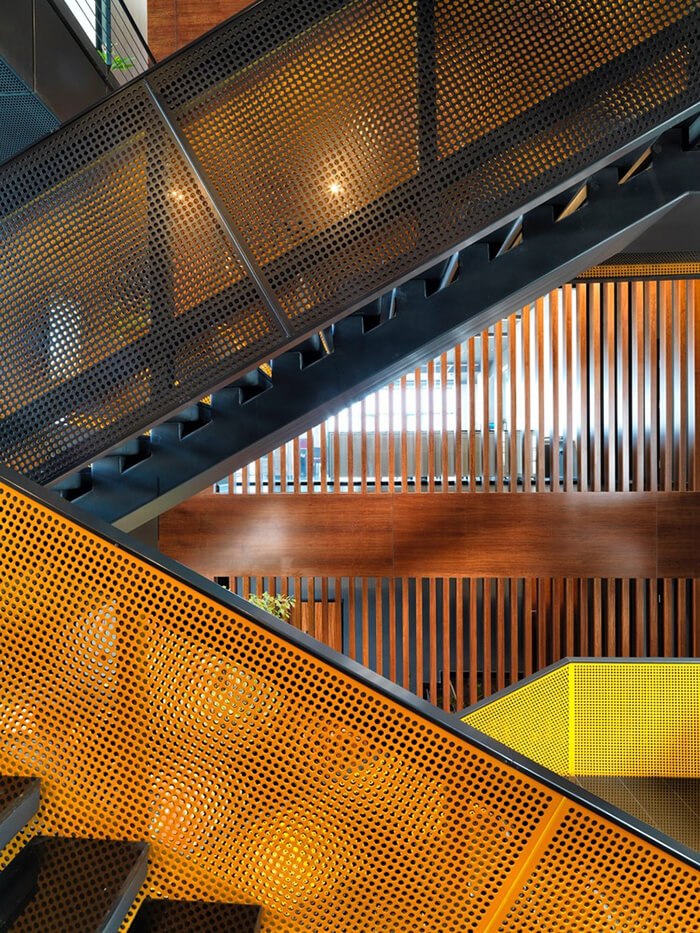 1.Greyder shoe factory
Greyder Shoe Factory is located at Corum-Ankara Highway. The gross construction area is 7050m². On the ground floor, there are public spaces like store and cafe where users can stop by and spend some time.
There is also a conference room for up to 60 people for educational activities. Upper floors have more private spaces like research and development offices, administration and studios for accommodation. There is a differentiation of facade characteristics in private spaces.
Obtaining a visual effect and providing sun control is aimed by using different modules of perforated and expanded metal plates on the facade. The goal of sliding the modules back and forth is to achieve a more dynamic view of the facade.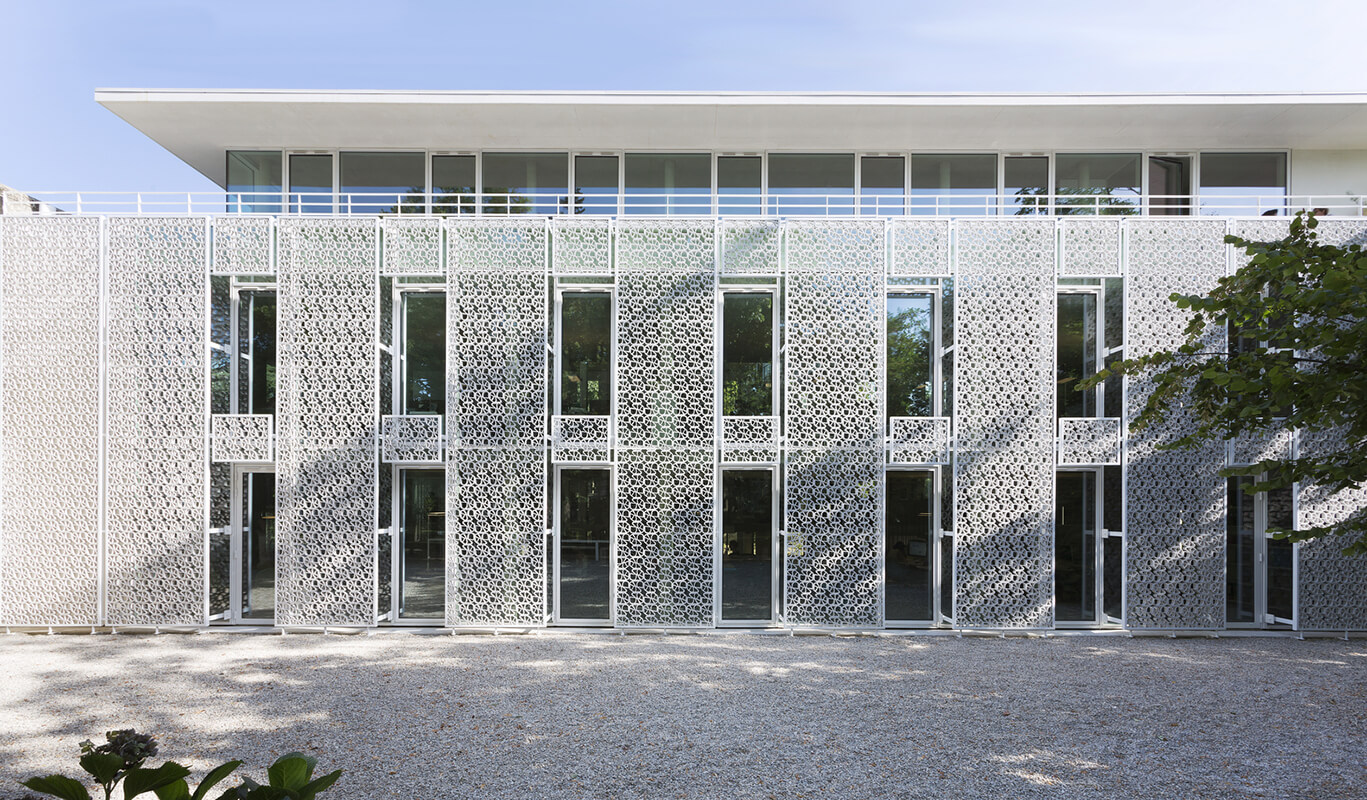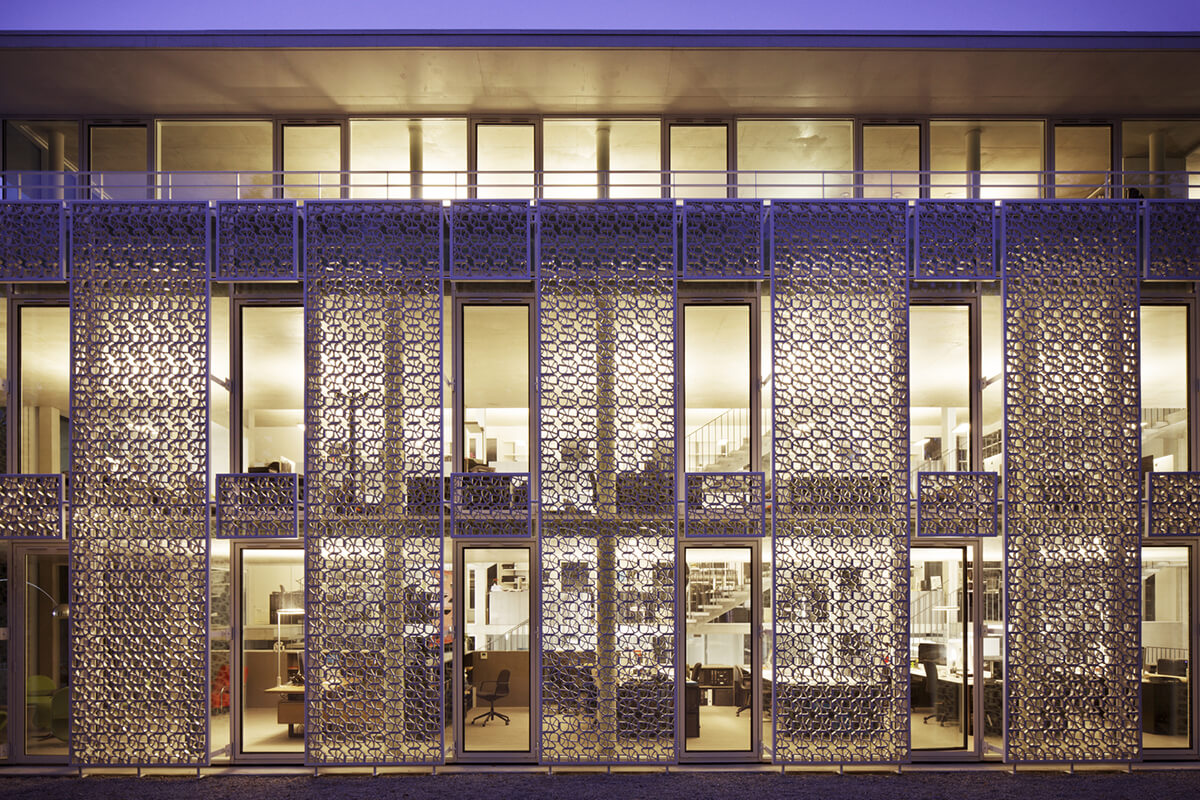 2.Groupe A+ Headquarters
A+Architecture Group designed and constructed its own headquarters in a historical preservation site, the Domaine de Lafeuillade. This project site also includes a large ornamental garden, a historical mas (traditional southern farm house) converted into a gourmet restaurant and quaint guest house, dispatched into several small-sized buildings.
A+ chose to design white concrete facades, matching the original exterior colour, with a crisp contemporary style. A+ innovates in architecture once more, by using expanded metal (aluminum) to complete the facade: a first in France. Glass facades located on the building's south and west sides, are protected with the use of a lace-like structure in white expanded metal surfaces. This double skin is inspired by the ivy covered mas, taking care as to not do an obvious imitation. Windows to the north and south preserve proportions consistant with the mas'.
Golden light shines through the perforated metal plates , creating a silent atmosphere.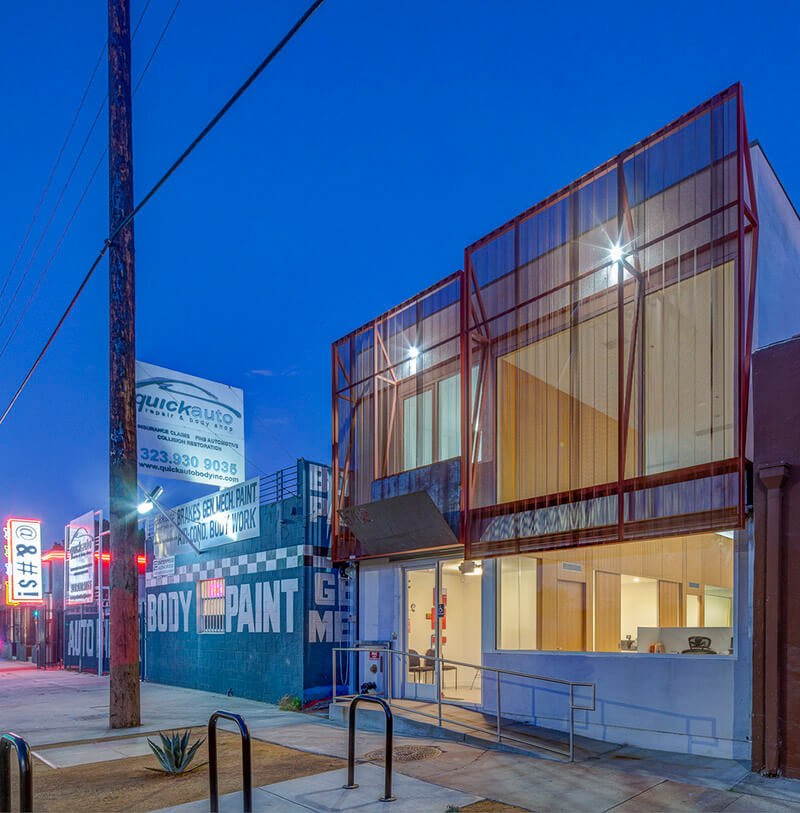 3.light box
On a gritty stretch of Venice Boulevard in Los Angeles, the PSPMLA office sits on a previously vacant 2,500 sf infill commercial parcel. The design expands upon the urban texture of the street, while also carving out a bright, naturally illuminated respite for the office staff and their clientele.
The project is composed of two primary furniture elements, a double height white oak clad spatial volume and a white lacquered cluster of seating modules, inserted into a 25'-0" wide X 66'-6" long X 22'-6" tall building envelope.
In response to the contrasting goals of an open and naturally lit, the "Light Box" is fitted with an array of skylights within the ceiling slots at the roof and a perforated and expanded metal steel screen at the Venice Boulevard facade. The skylights register the time of day through the constantly changing light on the wood interior. In addition, the scale and orientation of the facade screen provides diffused lighting in the afternoon . Ultimately, the "Light Box" serves as a device to both capture and emit the quintessential glow of Los Angeles.
Chinese professional supplies for expanded metal mesh :Shanghai FANGLING CO.Ltd.
Contact information :17621372173 Wechat : xy17621372173