Perforated grill is a very good material for shower.
Use

Bathroom and spa, showers

Applications

Residential, hospitality, health and wellness

Characteristics

Uses the Ambiance Tuning Technique, six recessed water bars, perforated grill, broad shower field, pre-programmed choreographies, products can be browsed via app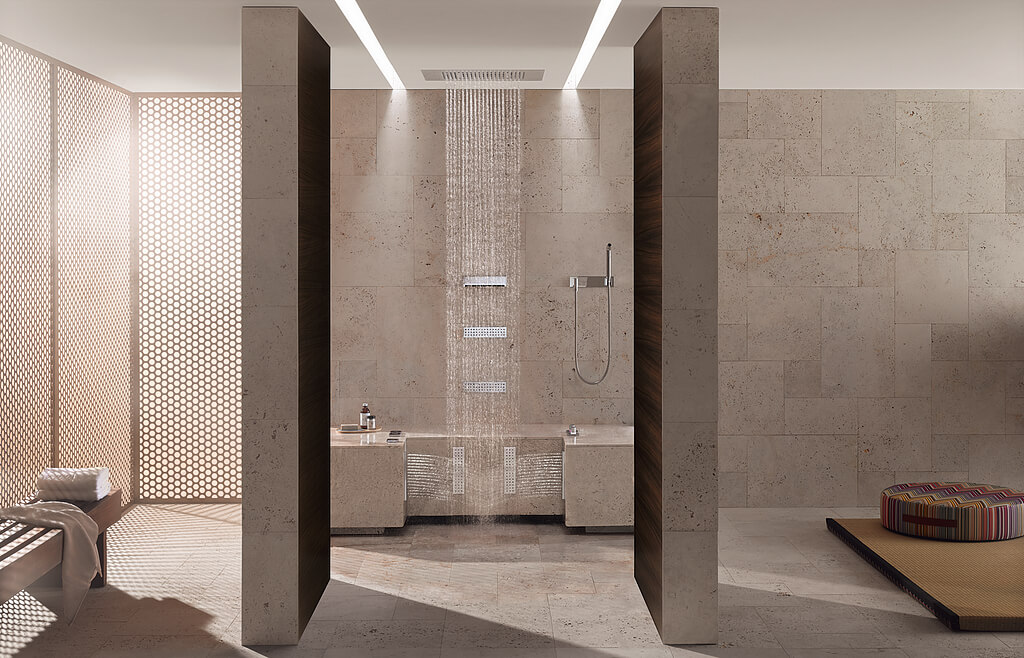 Dornbracht LifeSpa presents a versatile selection of solutions for bathroom and spa design. The design series and products can be combined, providing planning flexibility. With the Dornbracht Spa Modules, the bathroom is upgraded to a private spa. The modules can be integrated into any shower solution and combined according to individual needs.
Bathroom Design
Dornbracht researched the ritual aspect of bathroom architecture, considering the bathroom a place of revitalization, as somewhere to pause and retreat. The focus is on the sequences and rituals of the individual, at a cultural and technological level. All Spa Solutions feature coordinated water programs developed by health and wellness experts, which offer a holistic experience at the push of a button.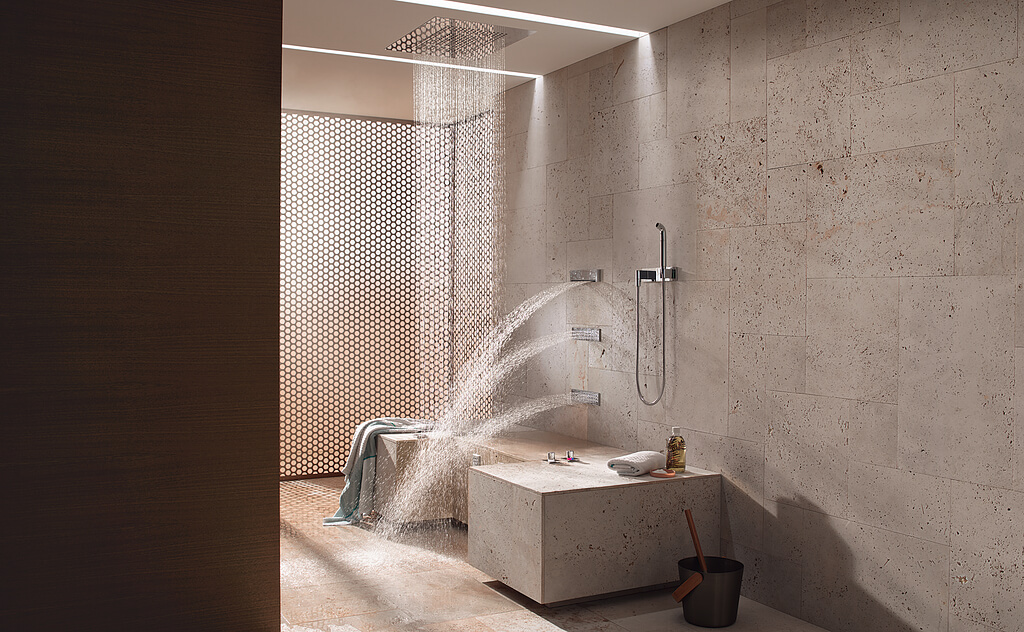 Horizontal Shower permits showering using the Ambiance Tuning Technique while reclining. The application combines six water bars recessed into a broad shower field above a reclining space. It uses an eTOOL as the main operating element. Just as with Vertical Shower, Horizontal Shower allows the user to choose from among a variety of pre-programmed choreographies, offering a range of settings for water temperature, intensity, and quantity. The user can decide from among Balancing, Energizing or De-Stressing effects.
More about this product,
Please contact
sales@mesh.tech