Perforated Panel Ceiling is a very good material for interrior roof, different style and different custom make it become a graceful sight of roof. It's be popular in many interior architecture events.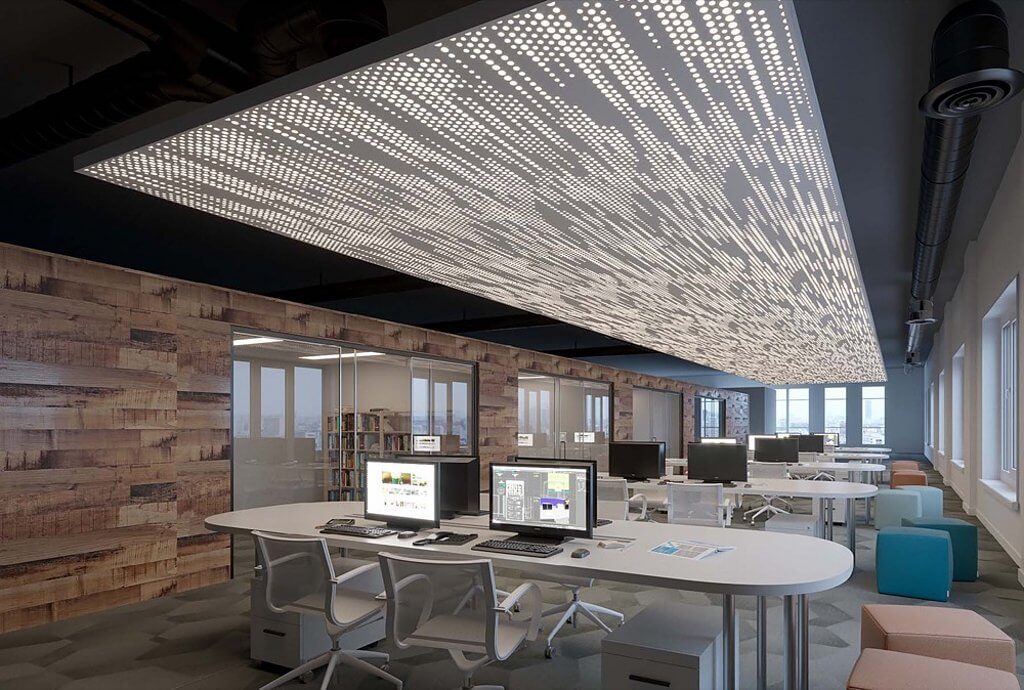 Use

Interior ceilings, Perforated panel ceiling

Applications

Commercial, institutional, healthcare, educational, cultural, corporate

Characteristics

Acoustic performance, carbon-neutral production, recyclable, made partially from recycled PET, customizable, easy installation

Format

Modular
More about this product
Arktura architectural ceilings use Soft Sound®, a felted material made from recycled plastic, to create custom perforated panel ceiling and wall systems based on a grid-layout configuration.
Vapor® Soft gives dropped ceilings dramatic visual effects while enhancing acoustic performance, the acoustic panel ceiling can be used at any scale. It has seamlessly tileable pattern options that absorb sound and reduce reverberation with faces made of Soft Sound® acoustic material.
Perforated panel ceiling is widely used for many interior decoration and design, with the simple structure and lightly weight.
Installation
To install the acoustical ceiling systems, a step-by-step kit of parts approach is adopted with easy-to-follow instructions cutting cost and installation time. Vapor® Soft has been designed to utilize standard attachment grid systems allowing for easy installation and removal to access infrastructure.