Formstelle office block in Germany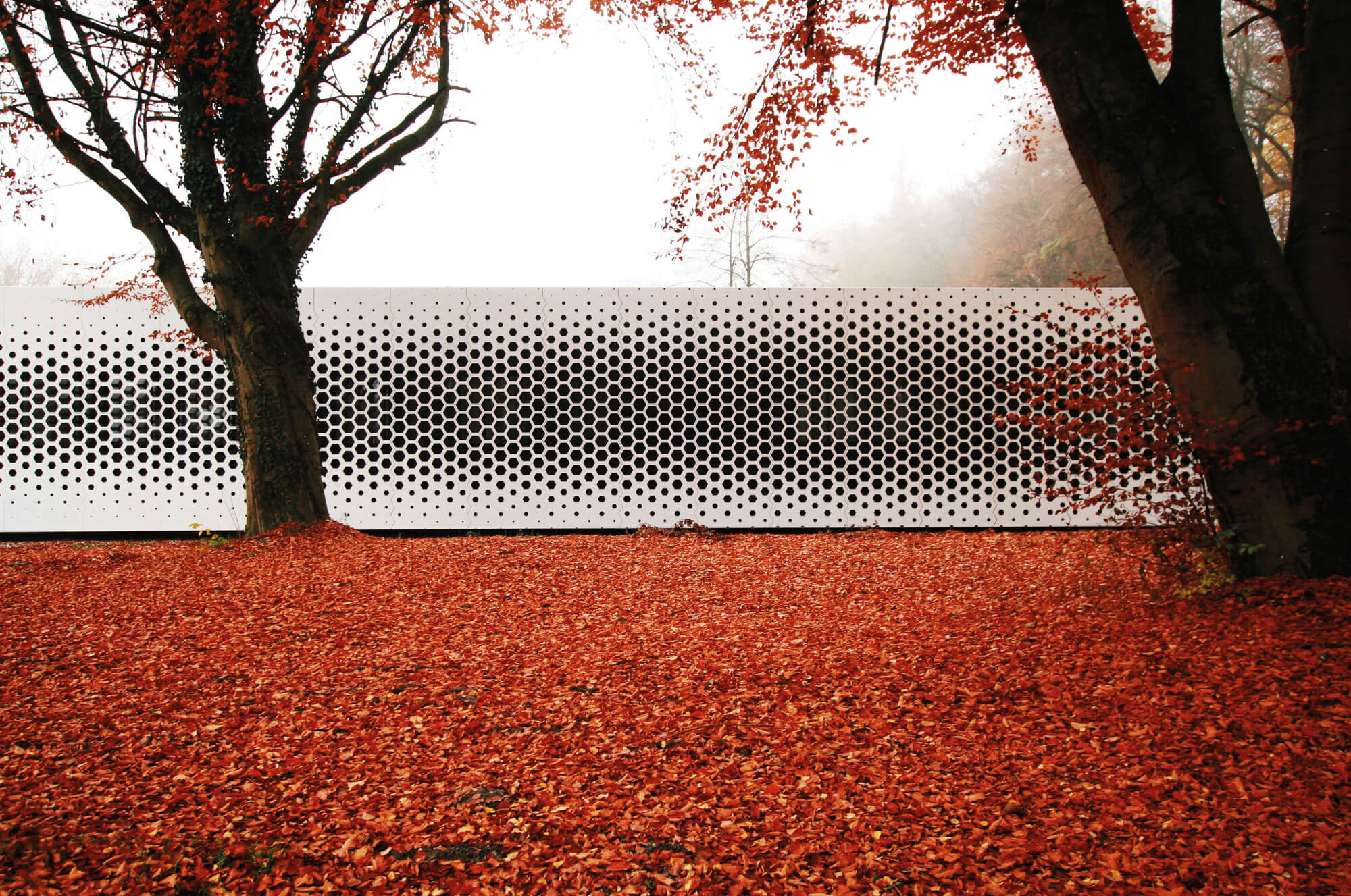 Located at the entrance of the industrial wasteland of the former VAW aluminum plants, FORMSTELLE, Kantine and NETZWERK are creating an interdisciplinary, campus called 'Campus NETZWERK' – thus providing' evidence of a successful structural transformation from heavy industry towards the use by architects, engineers and designers. The floating, single-storey pavilion, placed under huge ancient trees, shows an altered handling of the material aluminum and expanded metal in an industrial region undergoing transition.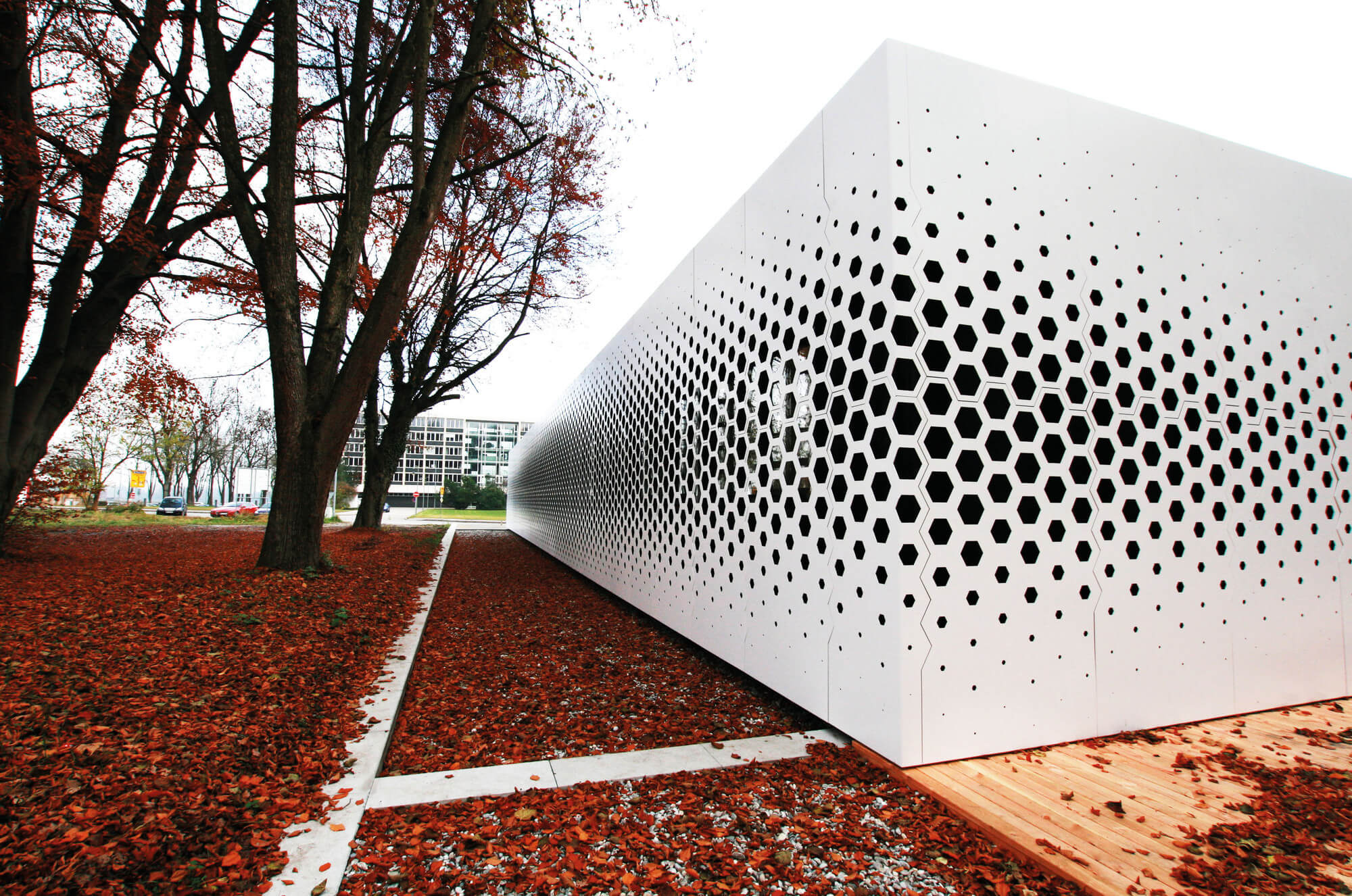 A smoothly running honeycomb structure with expanded metal surface and calculated in a parametric process, gives the building its contemporary appearance. For this, the programming of a corresponding script was necessary: the implementation of the design concept through construction to specifically lasered facade panels was only feasible through one universal digital process and gives a visual statement to the altered approach with aluminum at the site in Germany .
A parti- cular challenge was the tension between the metaphorical design idea on the one hand and the legal requirements on the other hand – therefore the course of different sized hexagonal holes of th expanded metal facade was designed in a way to align the course of the greatest holes with the areas of the largest shading from the ancient trees, thus also fulfilling practical requirements as for example optimum natural lighting of workplaces. The hexagonal joint line follows the scheme of the original draft and supports the homogeneous appearance of the facade.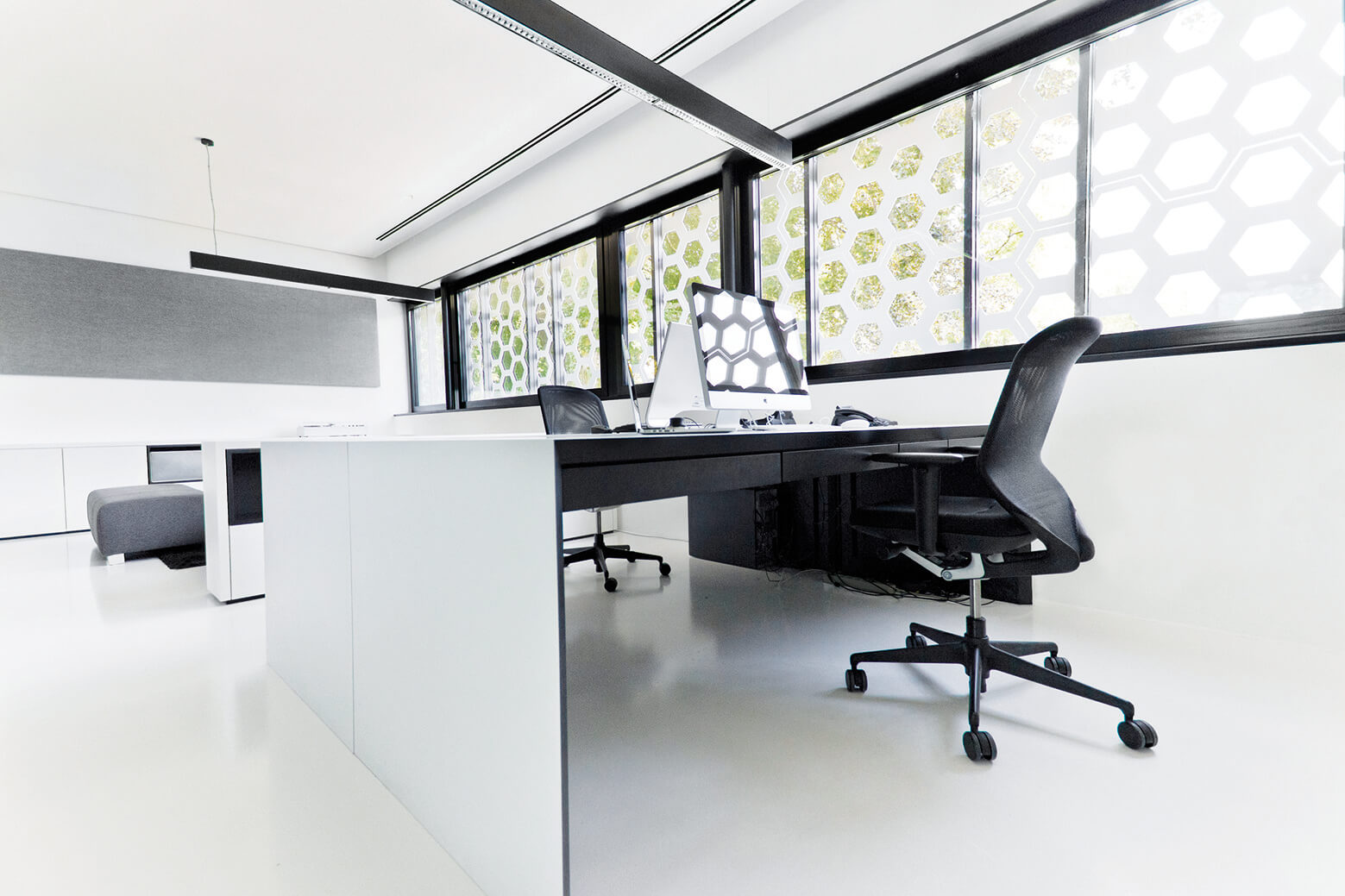 Another special feature is to be found on the flush glazed south facade of the building – the 400kg panels can be exten- ded automatically in alignment and therefore provide both for a high ventilation cross section as well as for a neat ap- pearance of the facade in the open state.Since commercially available systems are overwhelmed by the size and weight of the glass panels, a custom-made solution was developed for this project, that specifically withstands the forces involved.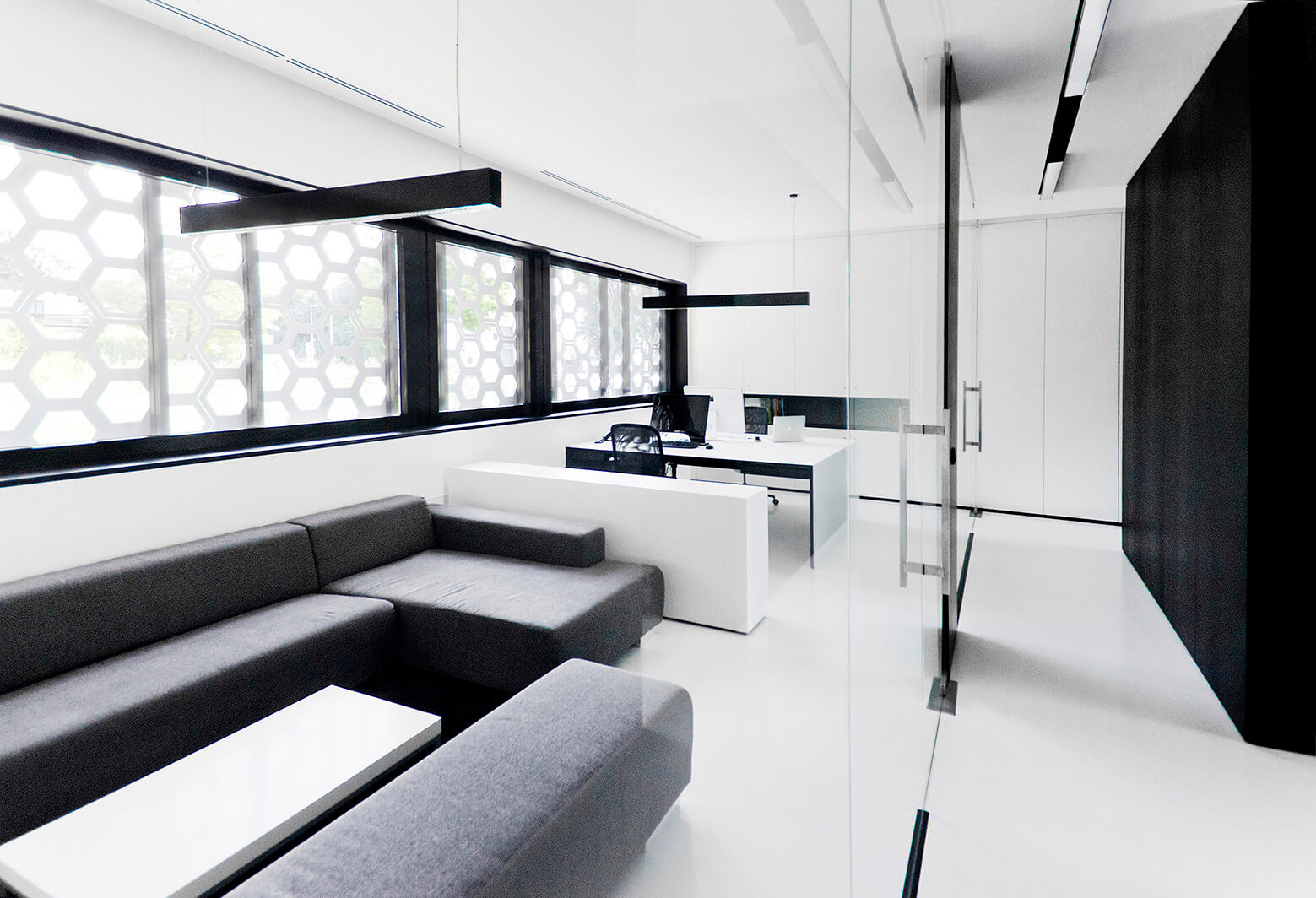 According to the integrative approach of the FORMAT ELF ARCHITEKTEN, the interior design follows the basic ideas of the exterior. Design principles are the white surface and the black accents of the cut surfaces, analogous to the building's outer appearance. Hence for example the specially designed desks with their white envelope and the black, diagonal cuts take after the layout of the south facade.
The strictly black and white design of the interior corres- ponds in terms of "corporate architecture" with the graphi- cal appearance of FORMAT ELF ARCHITEKTEN.Black cubes rhythm and zone as a central spatial element the interior, a white ground structure ensures light-filled spaces even in the depth of the building . Appropriate to the wor- king manner, a combination of vacancies and cellular offices enable creative work in all its facets.
Chinese professional supplies for expanded metal mesh :Shanghai FANGLING CO.Ltd.
Contact information :15801944574 Wechat : luo51513710