Shanghai life junk science exhibition hall with expanded metal facades
---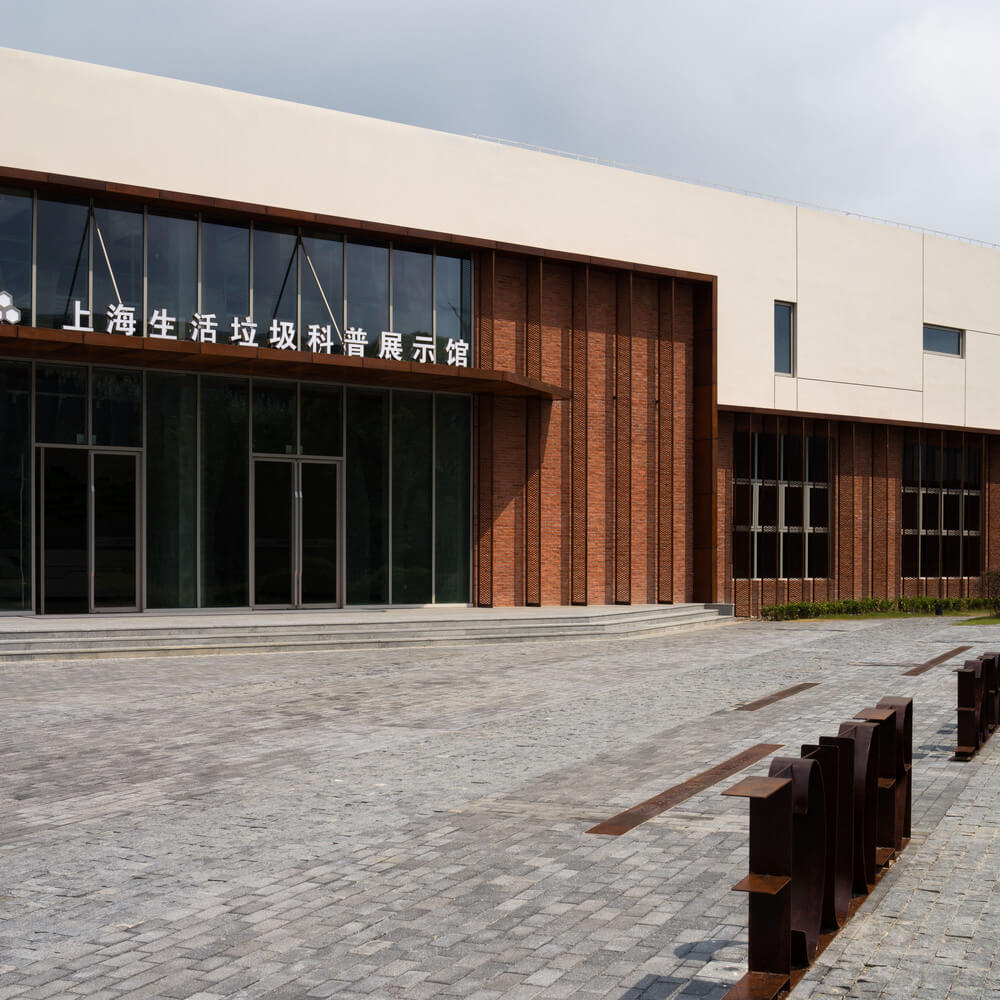 Shanghai Household Garbage Science Exhibition Hall stands Laogang Town Pudong New Distict, Shanghai, Laogang Solid Waste Integrated Utilization Base, it's on the coast of East China Sea, with 70 kilometers from the center of the city. It is the biggest of garden of household garbage treatment in China.
Science Exhibition Hall is reformed and designed as the theme of "regeneration ', retains two mechanical garages' the original structure and shape with the same size, and establishes the corridor to connect them from each other. The reform's focus emphasizes the size and guidance treatment of main entrance.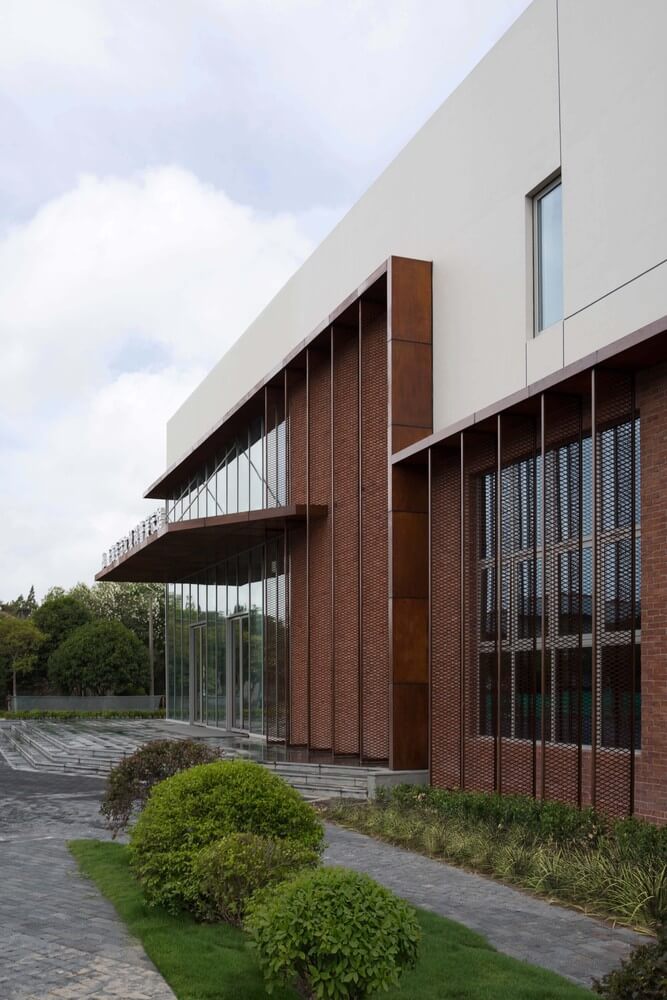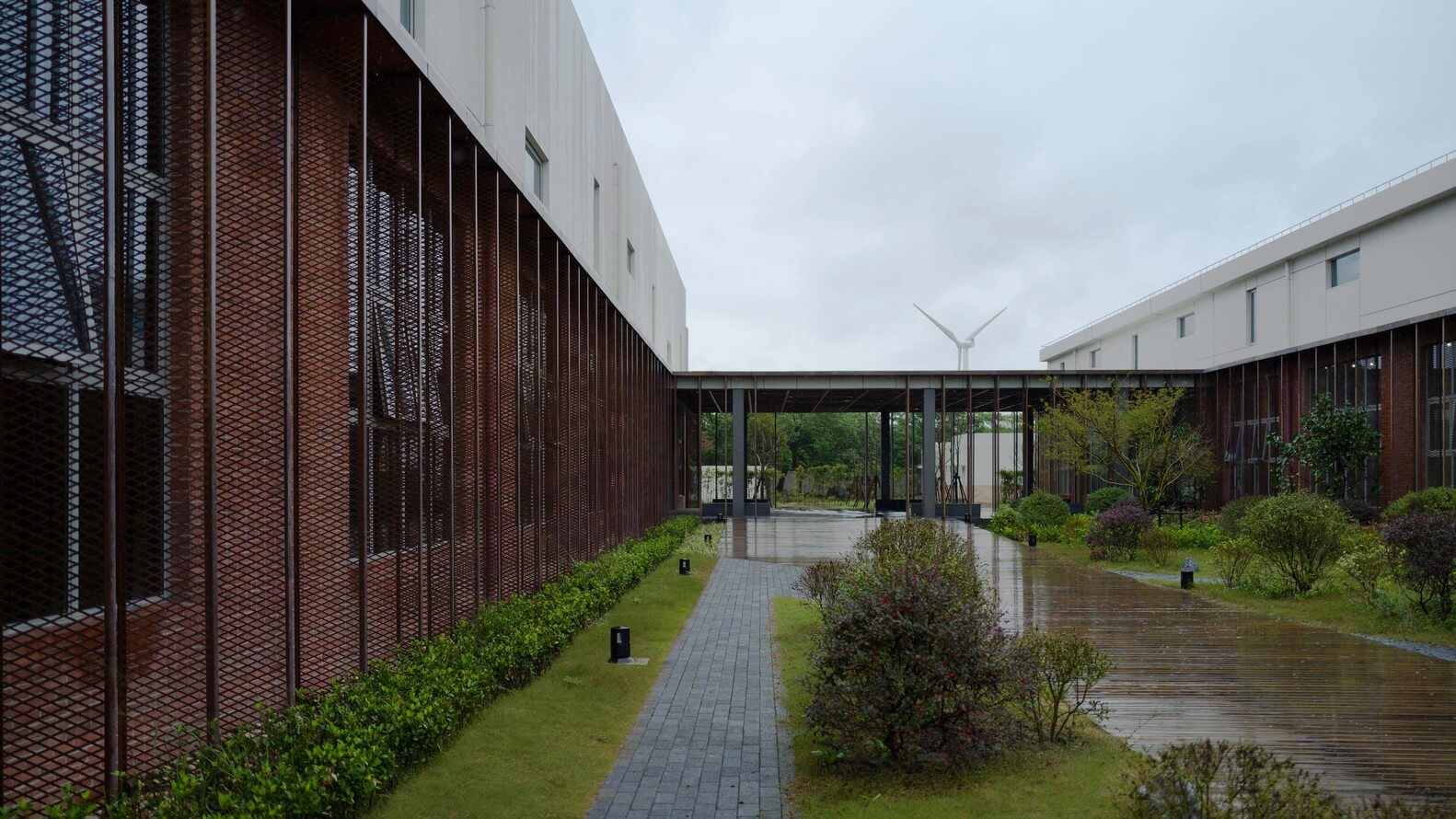 The blind shading system of expanded metal mesh unifies building shapes outdoors. Reform newly increases insulation of exterior wall and roof covering. and increasing the PV solar panel to supply all lighting power for science exhibition hall at roof.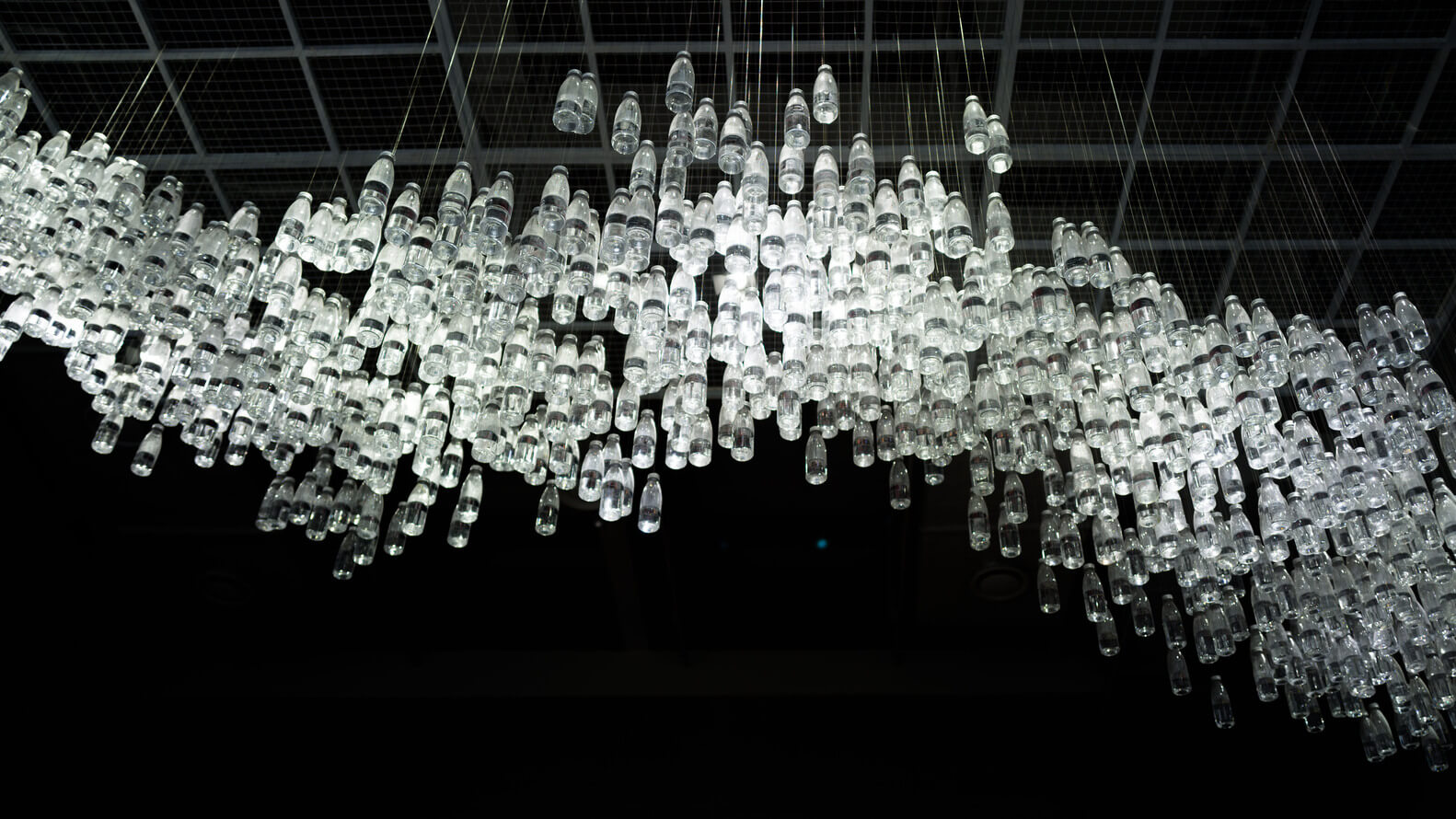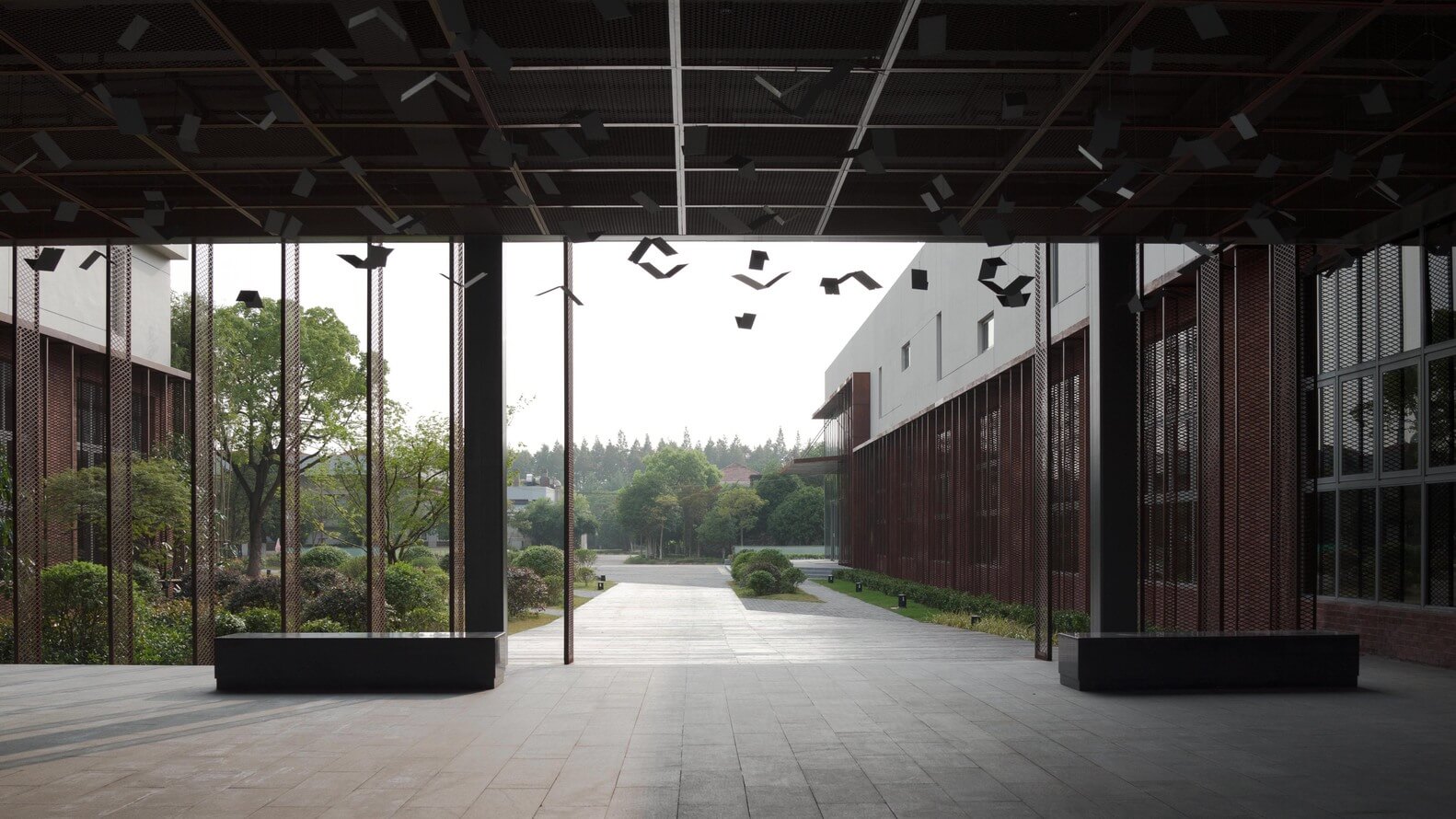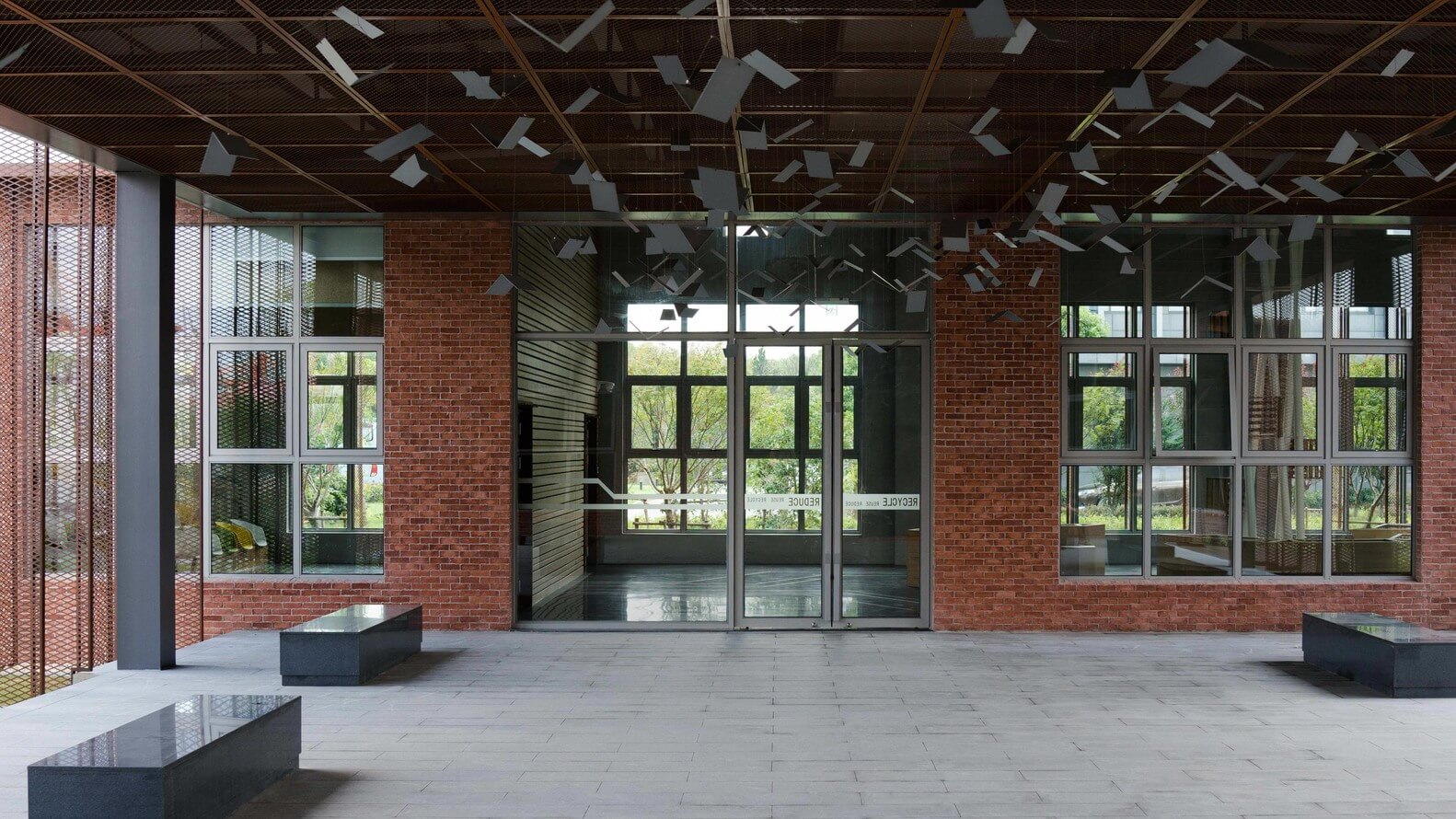 It uses about 50,000 pieces bricks in the science exhibition square, which is reproducing-ecological water permeable bricks. Landscape design takes the old stainless steel plate as alphabetic sculpture "REDUCE, RESUDE, RECYCLE " stands for the three principles " reduction", "resource", and "harmlessness"
The art chandeliers of main entrance roof is made from the recycling plastic bottle, to remind of us that we should notice the classification, recycle and reuse of household garbage in general, garbage could become the artwork.
The green landscape concept sculpture of background wall is made from recycling metal plate, means people should be harmony with nature. The ceiling is decorated by the white expanded metal mesh, means simplicity.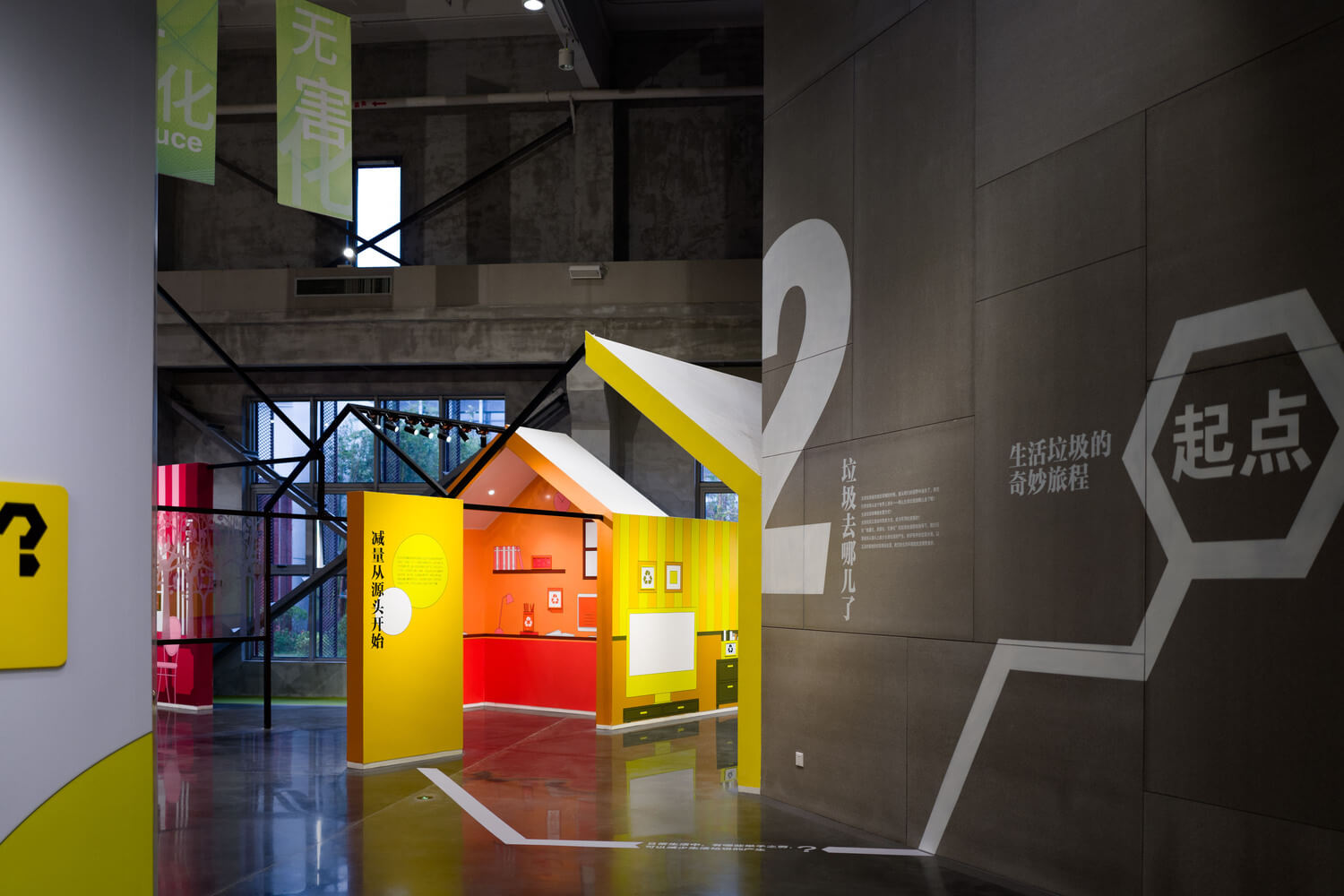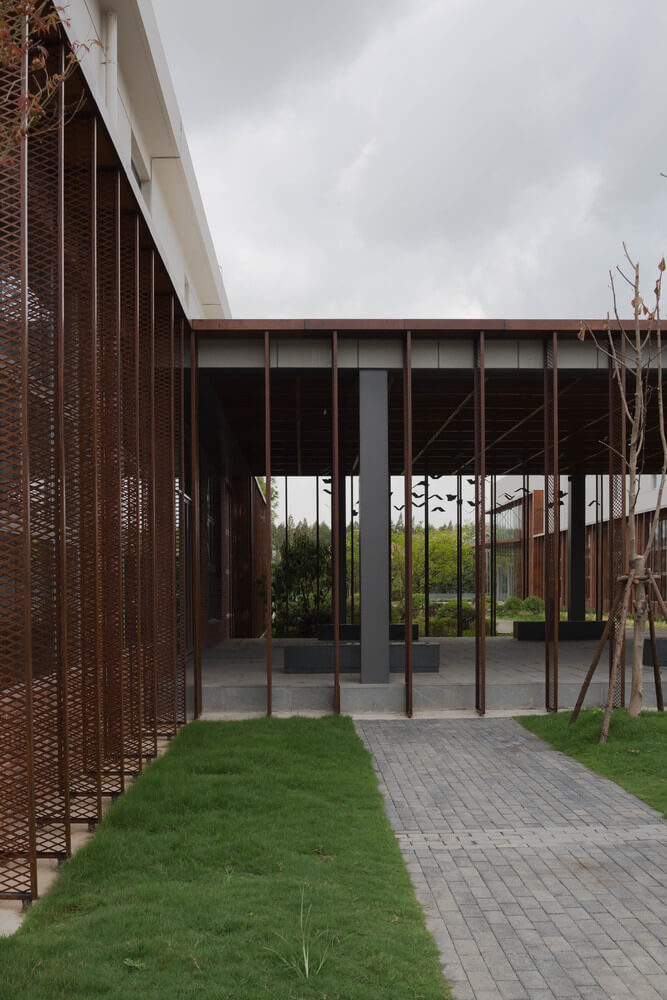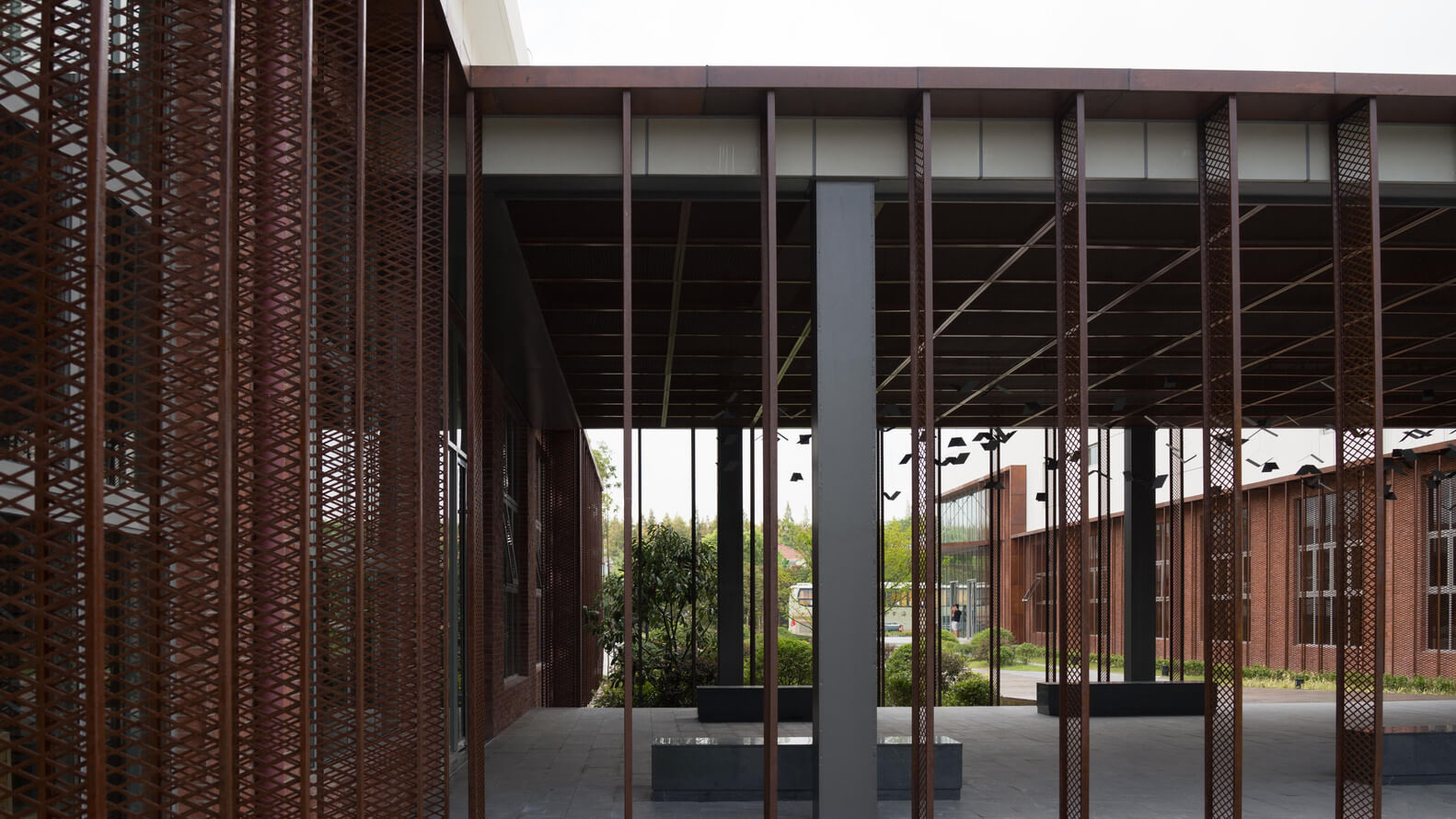 The show rooms are divided into science education part focus on recognition and interactive part, focus on awaken action by space and exhibition's logic. These two parts are connected with occasion questions one by one on the ground. The visitor could be thinking and walking. Also, they could find the reasonable methods of treatment for various of garbage according to the different colors to the different garbage divisions. The tail hall and prologue are in respond from the beginning and end of each other to put the question about the relationship between human and nature again and raise audience's thinking and action after visiting.
The most of wooden decorative plates and basal plates are make from recycling material in the show room.
Shanghai Household Garbage Science Exhibition Hall is reformed by green passive design and energy conservation remodel and the use of recycling material to make the process of reform and design to echo the theme of show hall.