Shenzhen Bao'an International Airport (A big white fish)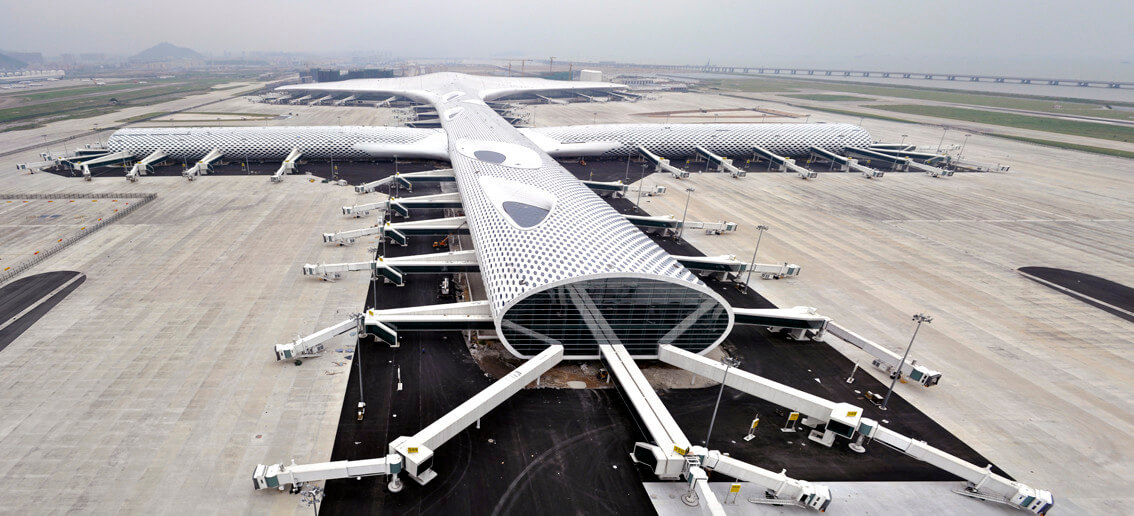 The concept of the plan for Terminal 3 of Shenzen Bao'an international airport evokes the image of a manta ray, a fish that breathes and changes its own shape, undergoes variations, turns into a bird to celebrate the emotion and fantasy of a flight.
The structure of T3 – an approximately 1,5-km-long tunnel – seems to be modeled by the wind and is reminiscent of the image of an organic-shaped sculpture. The profile of the roofing is characterized by variations in height alluding to the natural landscape.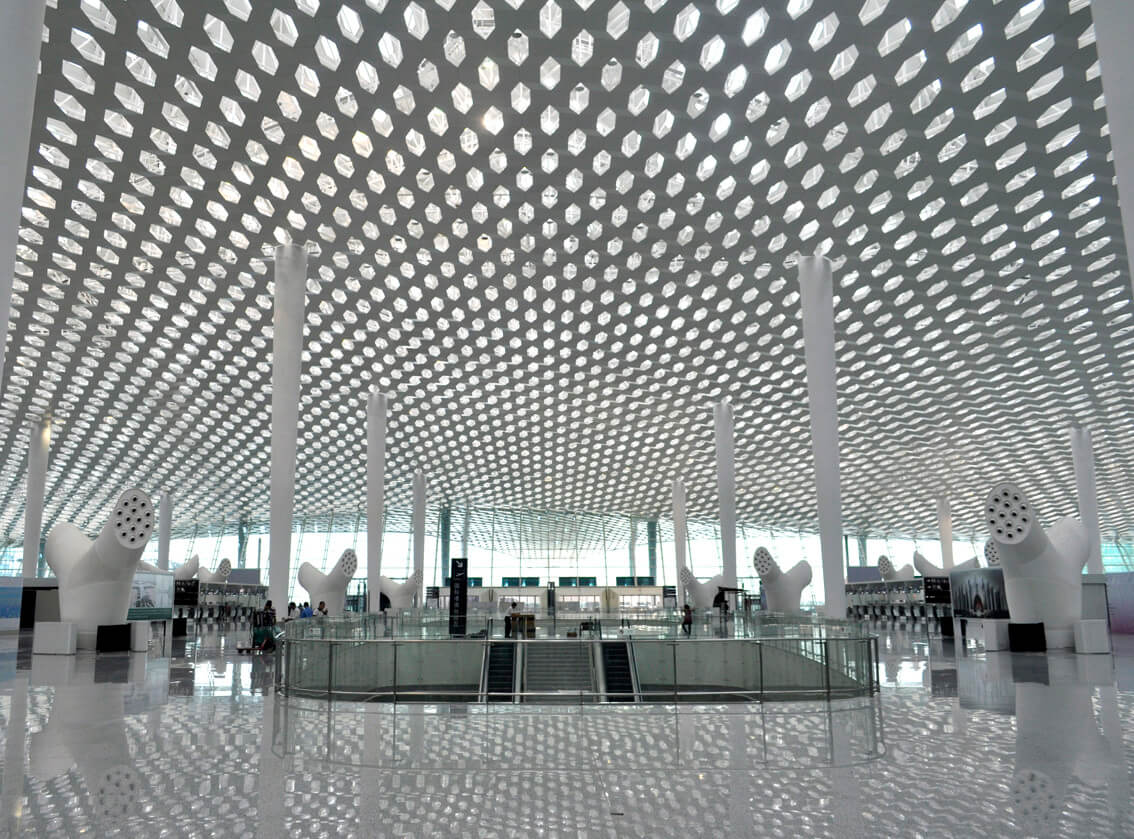 The symbolic element of the plan is the internal and external double "skin" honeycomb in expanded metal motif that wraps up the structure. Through its double-layering, the "skin" allows natural light in, thus creating light effects within the internal spaces. The cladding is made of alveolus-shaped expanded metal and glass panels of different size that can be partially opened.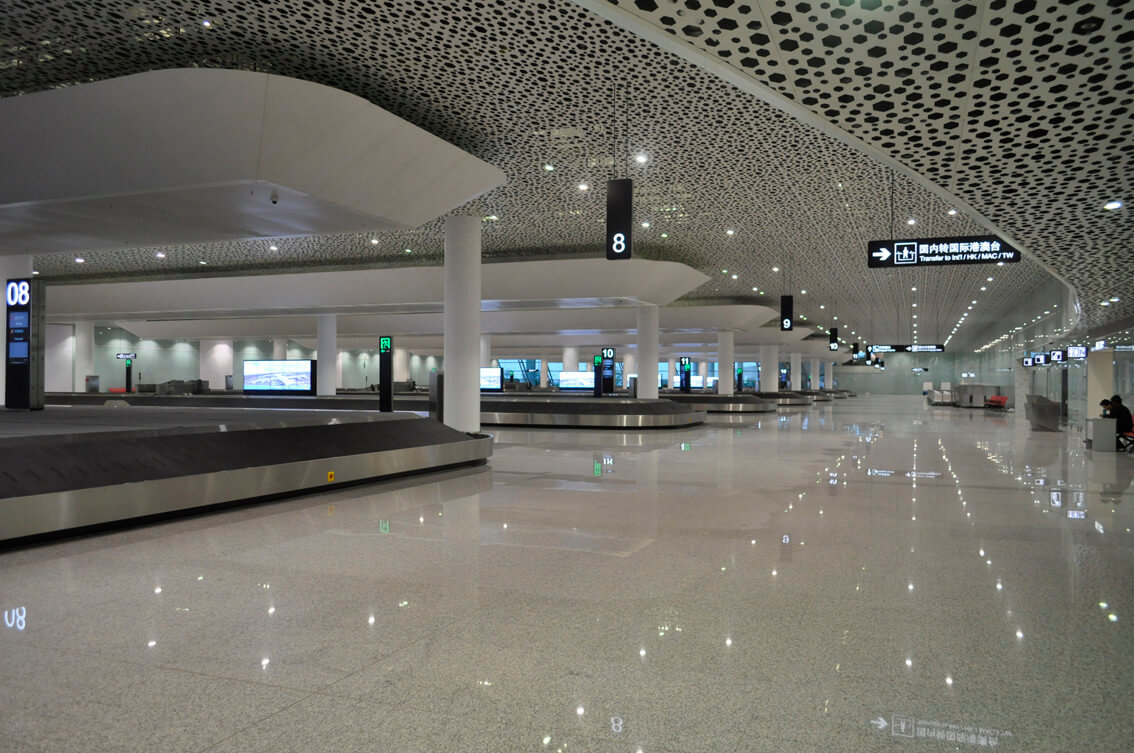 The passengers accede to the terminal from the entrance situated under the large T3 "tail". The wide terminal bay is characterized by white conical supporting columns rising up to touch the roofing like the inside of a cathedral. On the ground floor, the terminal square allows access to the luggage, departures and arrivals areas as well as coffee houses and restaurants, offices and business facilities. The departures room houses the check-in desks, the airlines info-points and several help-desks. The double and triple height spaces of the departures room establish a visual connection between the internal levels and create a passage for natural light. After checking in, the national and international passengers' flows spread out vertically for departures.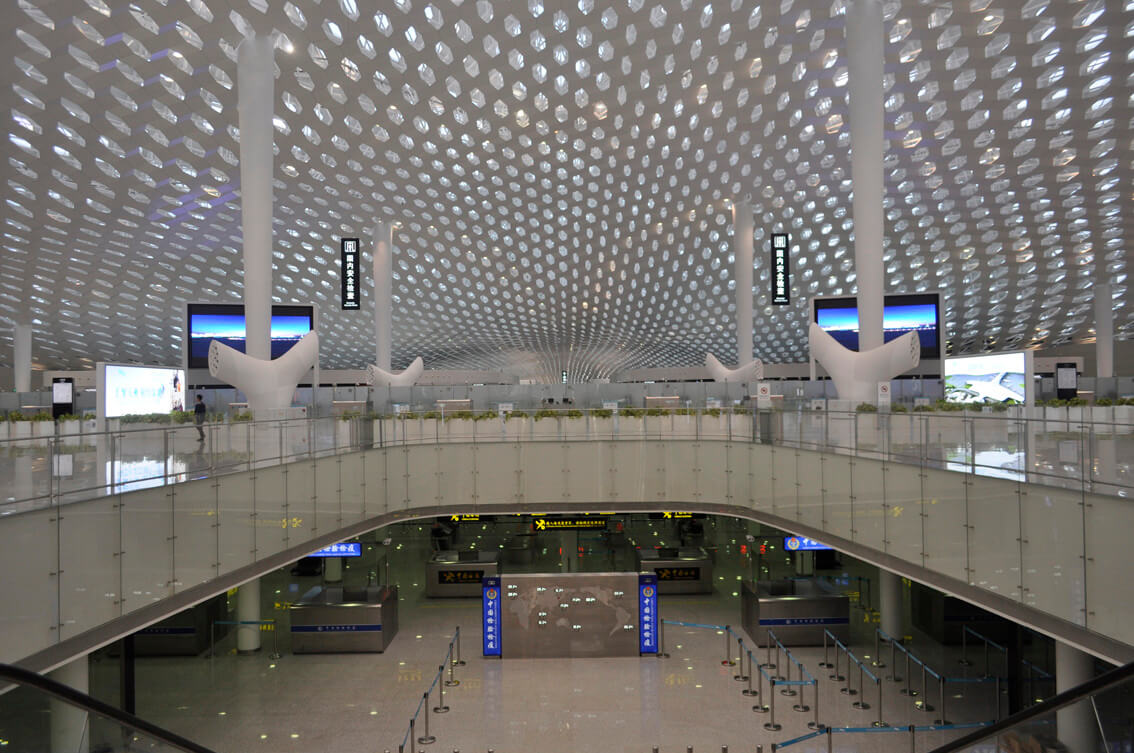 The concourse is the airport key-area and is made up of three levels. Each level is dedicated to three independent functions: departures, arrivals and services. Its tubular shape chases the idea of motion. The "cross" is the intersection point where the 3 levels of the concourse are vertically connected to create full-height voids which allow natural light to filter from the highest level down to the waiting room set in the node on level 0.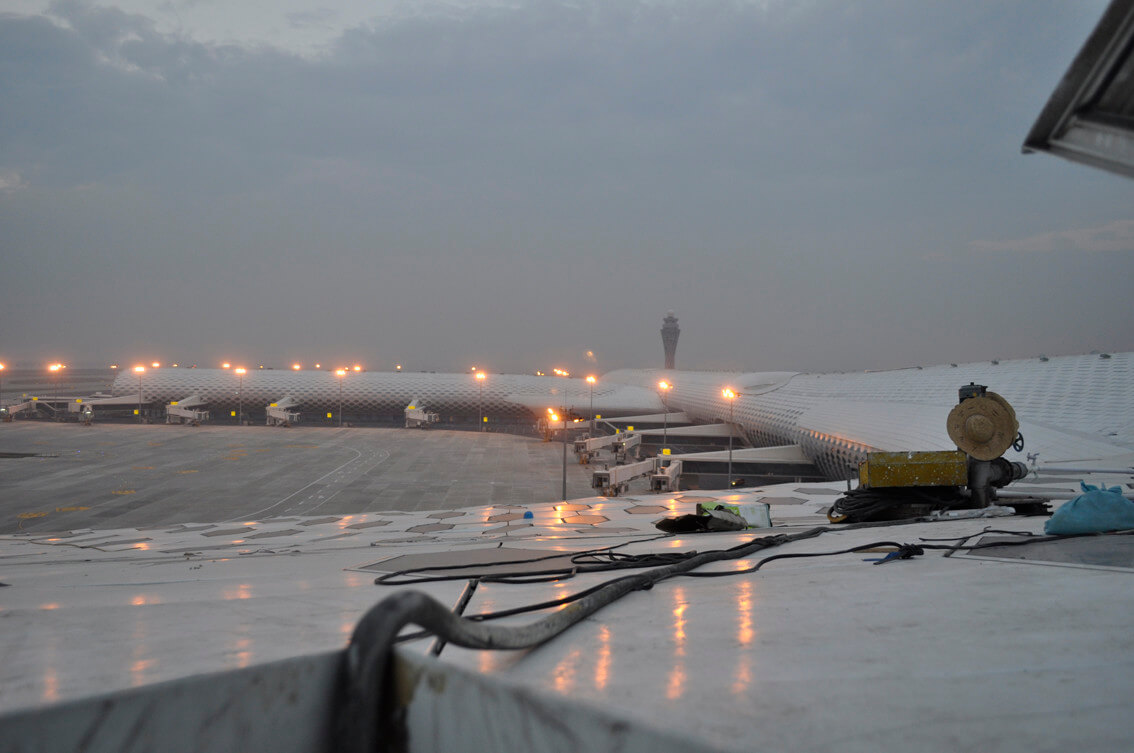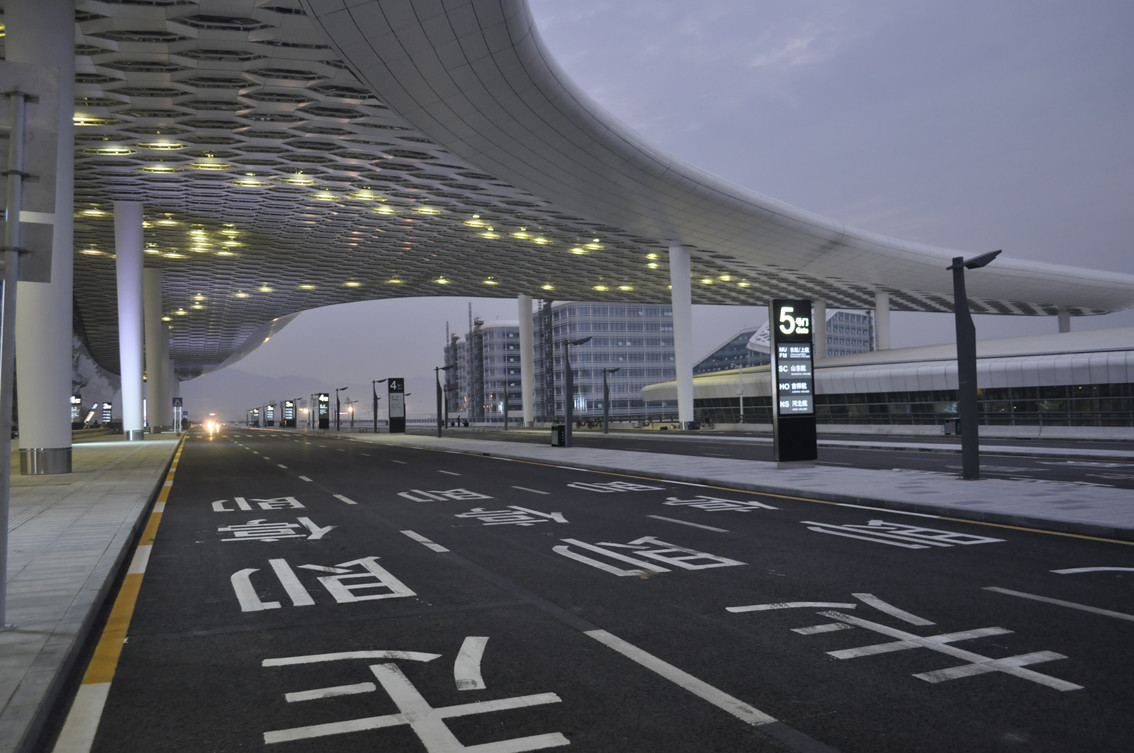 The honeycomb motif is transferred and replicated on the interior design. Shop boxes, facing one another, reproduce the alveolus design on a larger scale and recur in different articulations along the concourse.
The interiors designed by Fuksas – placed in the internet-point, check-in, security-check, gates and passport-check areas – have a sober profile and an aluminum expanded metal plate finish that reflects and multiplies the honeycomb motif of the internal "skin".
Sculpture–shaped objects – big stylised white trees – have been designed for air conditioning all along the terminal and the concourse, replicating the planning of amorphous forms inspired by nature. This is also the case for the baggage-claim and info-point "islands".
Chinese professional supplies for expanded metal mesh :Shanghai FANGLING CO.Ltd.
Contact information :15801944574 Wechat : luo51513710