Here we introduce some Japanese famous buildings which take aluminum expanded metal plates as their decorating material.
1. Ginza Place
The facade takes its inspirat ion from sukashibori, a type of open latticework found in traditional Japanese crafts. Typically used in small items like baskets or tableware, the panel system used here was blown up to match the scale of the architecture. The permeability of the system allowed the facade design to be opened and closed strategically. The flexible architectural expanded metal skin is applied unevenly over the building mass, breaking the large facade into smaller sections.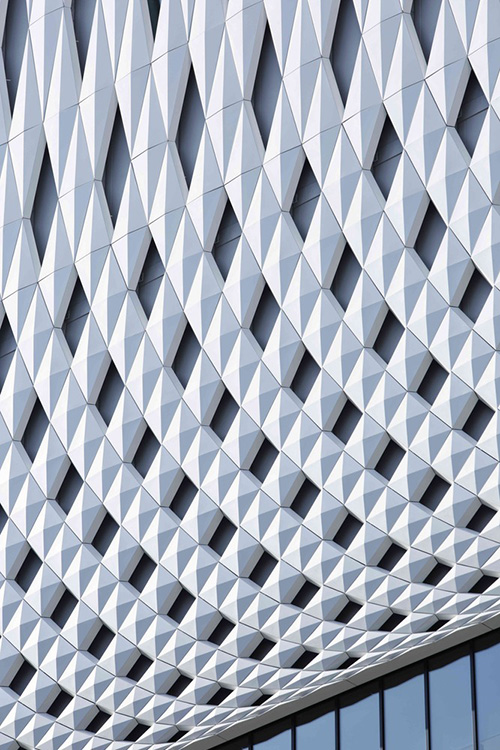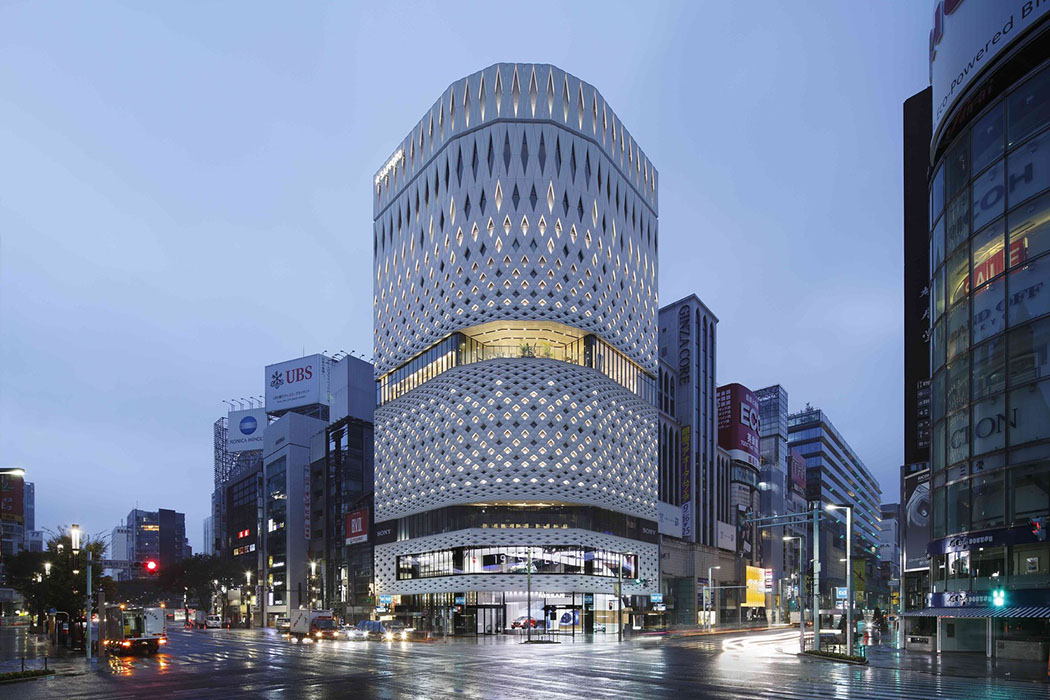 2.Toyo Ito By day the tower, clad in perforated and expanded metal plate panels, reflects the city through the reflective surfaces covering the steel core. The project is rather humble, literally reflecting the city through the complexity of its material. Come night time, the Tower of Winds takes a more pro-active role, translating sound and wind into light through two computers sensing the varying wind and noise levels and accordingly powering 1300 lamps, 12 neon rings, and 30 flood lights at its base.
3.YKK 80
The main façade, the west façade along Showadori-Street, is comprised of a screen of extruded aluminum expanded metal and a double-skin façade system with built-in climber blinds. The combination protects the interior from the strong west sun and exterior noise while providing a controlled view of the busy urban neighborhood from the interior of the building. Since the façade along the street would be quite significant in size, approximately 60m x 40m, the intent was to create a varied expression while maintaining uniformity through a screen with two layers of delicate expanded metal aluminum with a Y-section.
The work space is air-conditioned with a comfortable yet energy conscious system, utilizing radiant ceiling heating and cooling system with desiccant based humidification-dehumidification.
A gentle breeze is also provided for further comfort at the occupied zone. Ambient and task lighting illuminate the space efficiently and effectively. LED linear ceiling fixtures are designed for light to reflect off the slightly tilted ceiling panels to enhance the overall illumination of the work space. Task lights are provided at each desk. Occupancy and daylighting sensors are installed for further energy conservation of lighting. Numerous other energy conservation measures were incorporated, such as use of geo-thermal heat, rain water reuse, installation of efficient plumbing fixtures, to achieve reduction of total energy consumption by 60% compared to typical Japanese office buildings. In addition, materials were carefully selected and aggressive measures were taken to enhance the indoor air quality to become the first office building in Japan to be awarded Platinum level certification for LEED Core & Shell.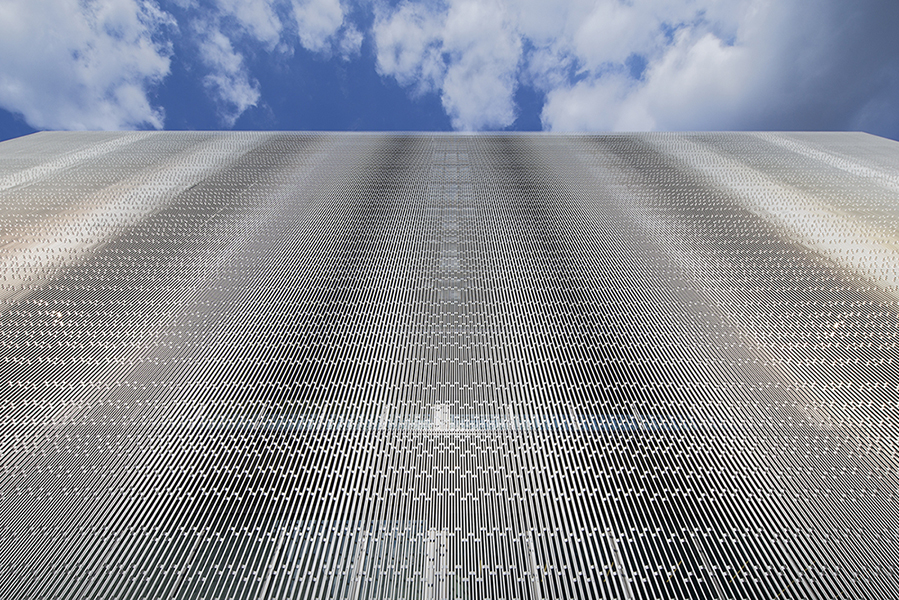 Chinese professional supplies for expanded metal mesh :Shanghai FANGLING CO.Ltd.
Contact information :17621372173 Wechat : xy17621372173