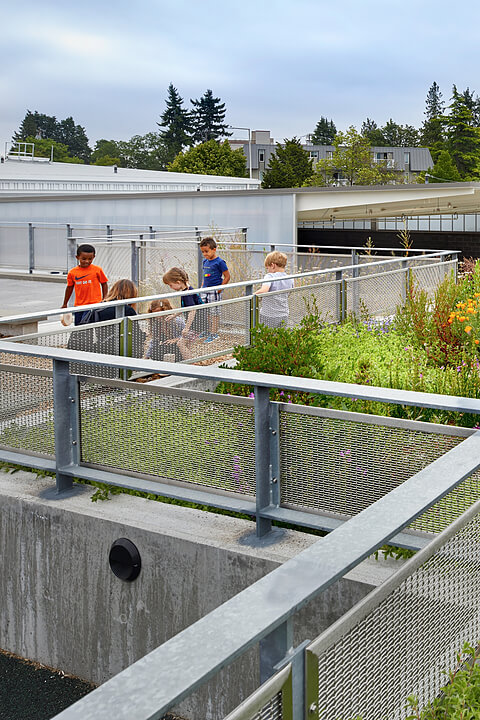 Hazel Wolf K-8 STEM School uses SS Perforated metal mesh for railing infill applications. The School is a "Choice School" in the Seattle area. It puts an emphasis on environmental science and the design of the building underscores the program's core educational goals. The innovative curriculum uses the environment around the students as a lens to focus their studies on E-STEM (Environmental, Science, Technology, Engineering, and Mathematics) subjects. The new 78,000 square foot school is built on a 3.2-acre site that functions as indoor and outdoor learning labs.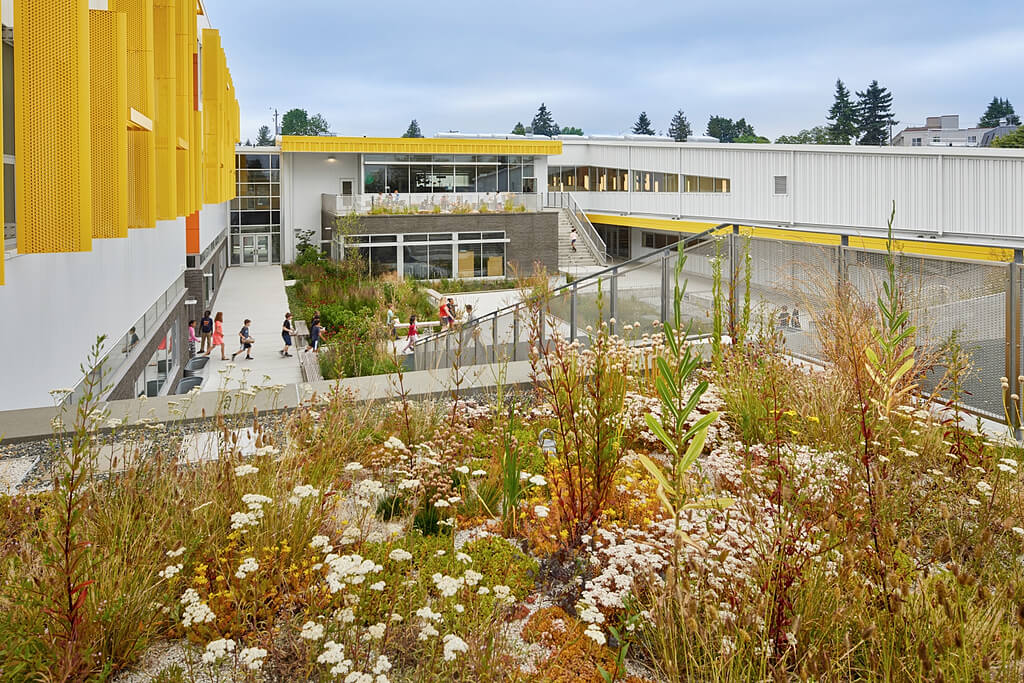 Throughout the school and grounds, Perforated metal mesh mid-fill perforated metal mesh pattern is used as railing infill. FPZ-10 is a strong and simple pattern which is as functional as it is beautiful. The simplicity of the pattern blends in with its surrounding environment, further enhanced by the mesh's perceived transparency allowing nearly uninterrupted sight lines and light. FPZ-10 offers safety and security to the students while limiting distraction from the learning environment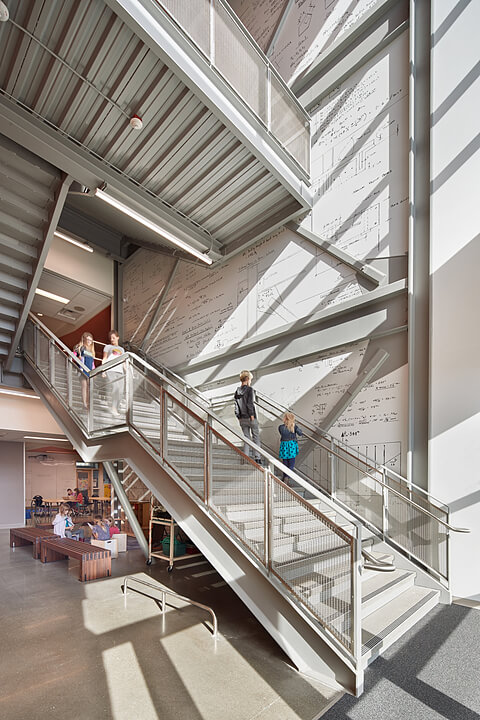 SS Perforated Metal Mesh is often used for both architectural and industrial applications. Stainless steel is steel with the addition of chromium. The chromium produces an oxide layer at the surface that is known as the "Passive layer". This passive layer protects and prevents further corrosion.
ASK FOR MORE INFORMATION:
Whatsapp: +86 15826630721
Email: sales@mesh.tech