White expanded metal mesh screen filters daylight into the terrace of this extension of a 1950s detached home in Barcelona by Bonba Studio.
A large, open dining area built in the extension overlooks a patio and pool.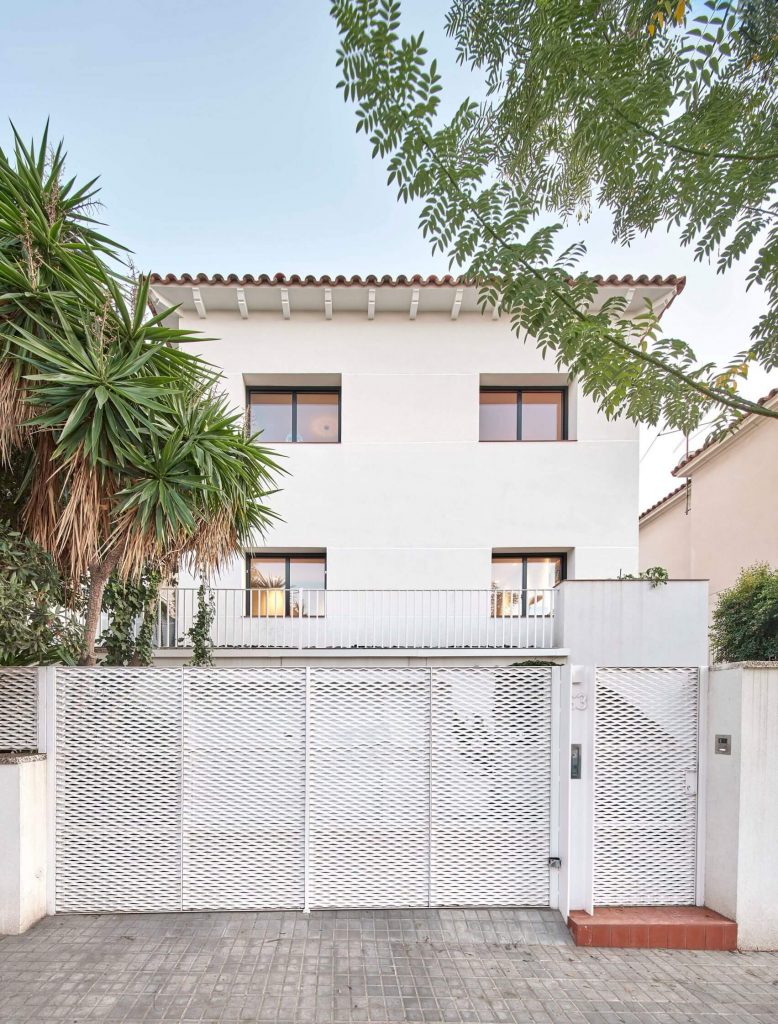 The extension has been subtly differentiated from the original white plaster building both inside and out.
"Given the structure and style of the existing house, it was decided to use a totally different style for the extension," said Bonba Studio.
"One that would not only allow us to create a new living space but would also add a new visual dimension that would elevate the whole look of the house."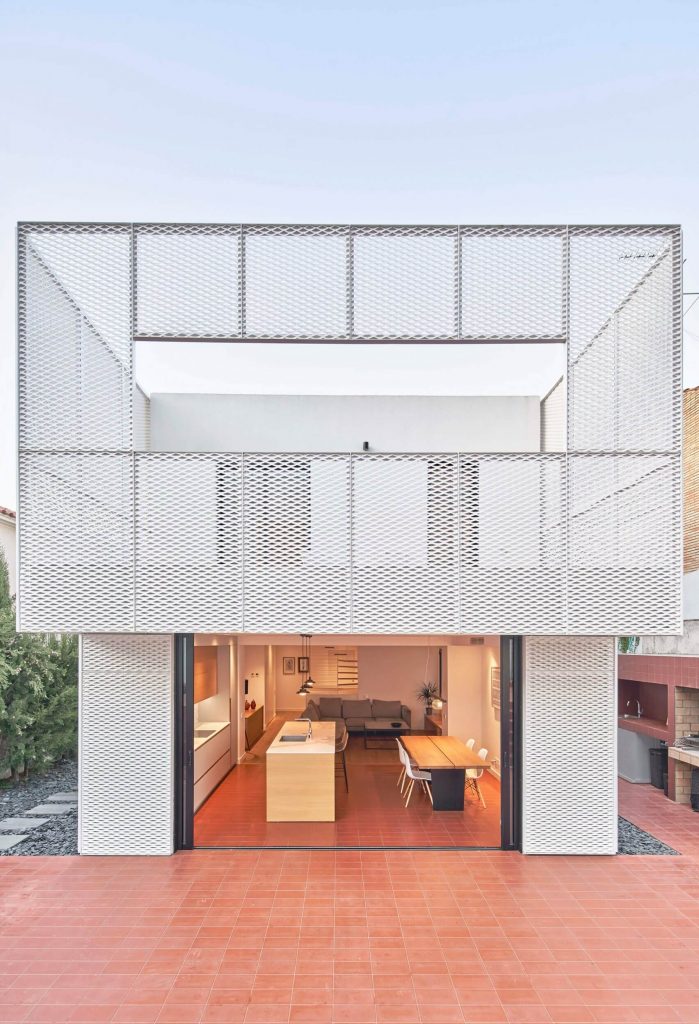 The interiors have been finished in white, mirroring the plaster exterior of the original home and the white metal of the new extension.
Terra-cotta coloured paving extends from the outside terrace into the kitchen and dining area, changing to wood to mark the transition into the living area.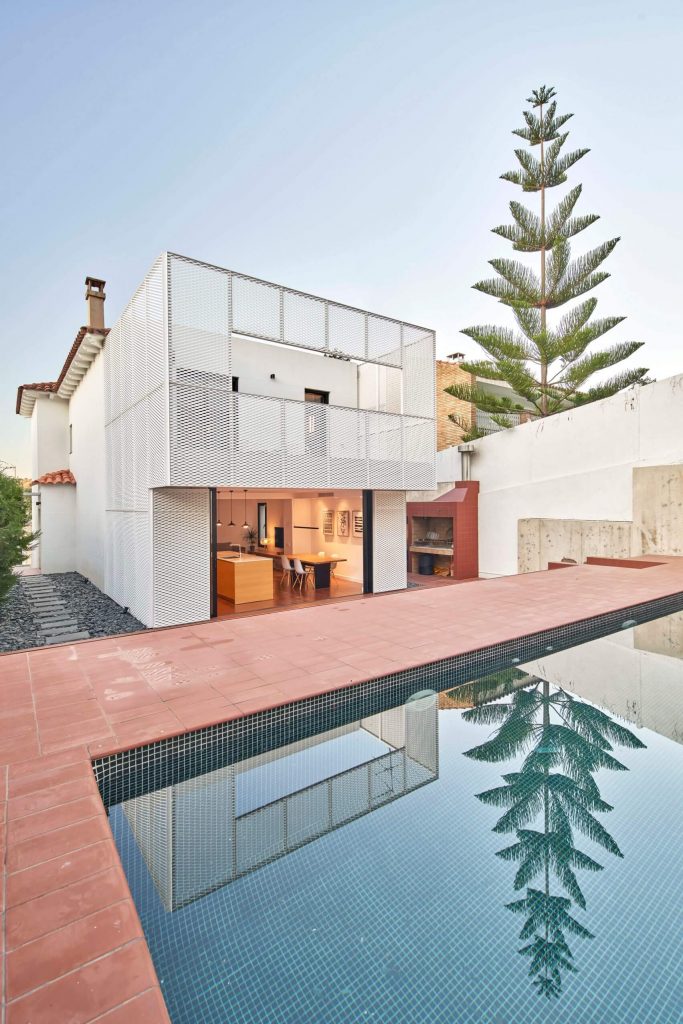 The house sits on an awkward, staggered site, with a difference in height of one storey between the street-level entrance and the terrace.
As a result, the street-level entrance to the home leads directly into a garage space through a gate with the beautiful white paint expanded metal mesh screen on the eyes.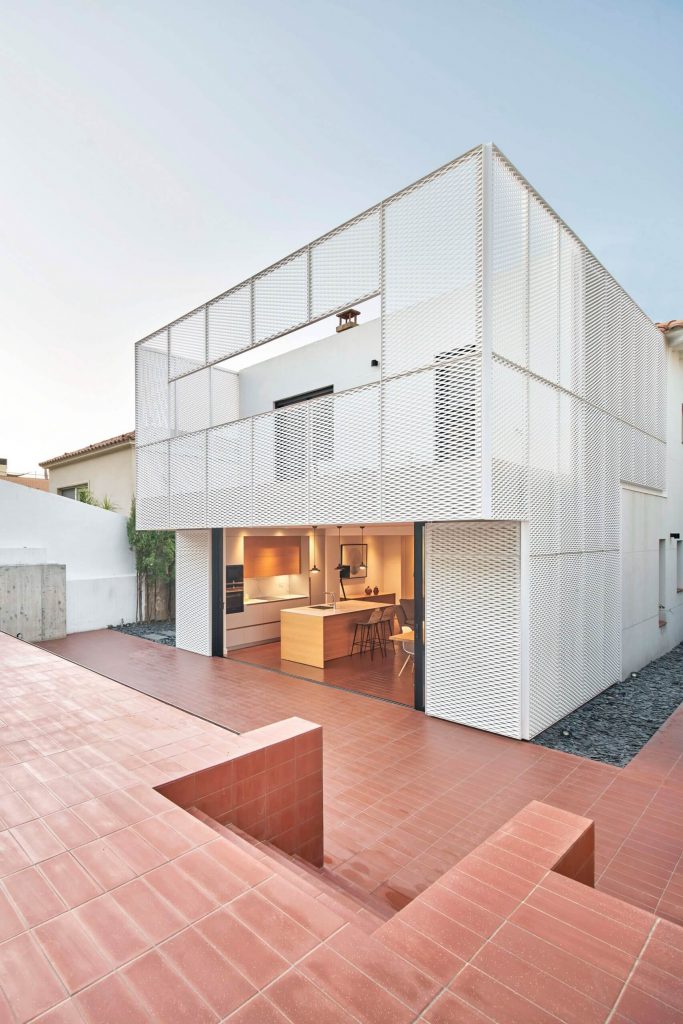 This rear extension can be fully opened onto the terrace using sliding glass doors.
Above, two smaller bedrooms again occupy the front of the home.
Any question for architecher and white expanded metal mesh screen,
contact
Email: sales@mesh.tech
Web.:www.mesh.ltd
Wechat/whatsapp: +86 15826630721