Australia expanded metal architecture appreciation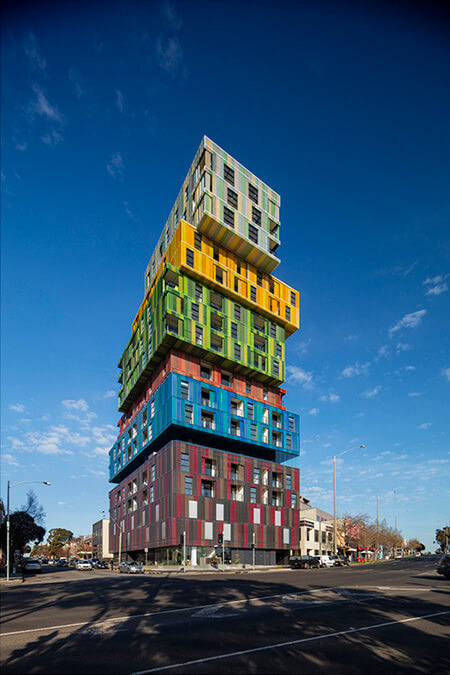 1.The ICON
This 17-storey apartment building is located in a prominent position at St Kilda Junction, a busy intersection used by cars, trucks, buses, cyclists and trams. Skirted by an eclectic mix of built forms – medium and high-rise buildings, street signs and billboards – the site is best described as an area to "drive through", a gateway to the popular tourism attractions of St Kilda, Luna Park and Melbourne's bayside suburbs.
The expanded mesh facade, a collaboration between JCB and artist Matthew Johnson, comprises 40 different colors. Conceived as a "living skin", the facade creates a moving dynamic when activated by the occupants while its translucent veil reveals the building envelope and living spaces behind. As the sun moves over the sky, each piece of expanded metal changes color slightly, imbuing the building with a playful quality.
If you see this unique building, you will be attracted by its colorful appearance and special style, like a piled colorful stone.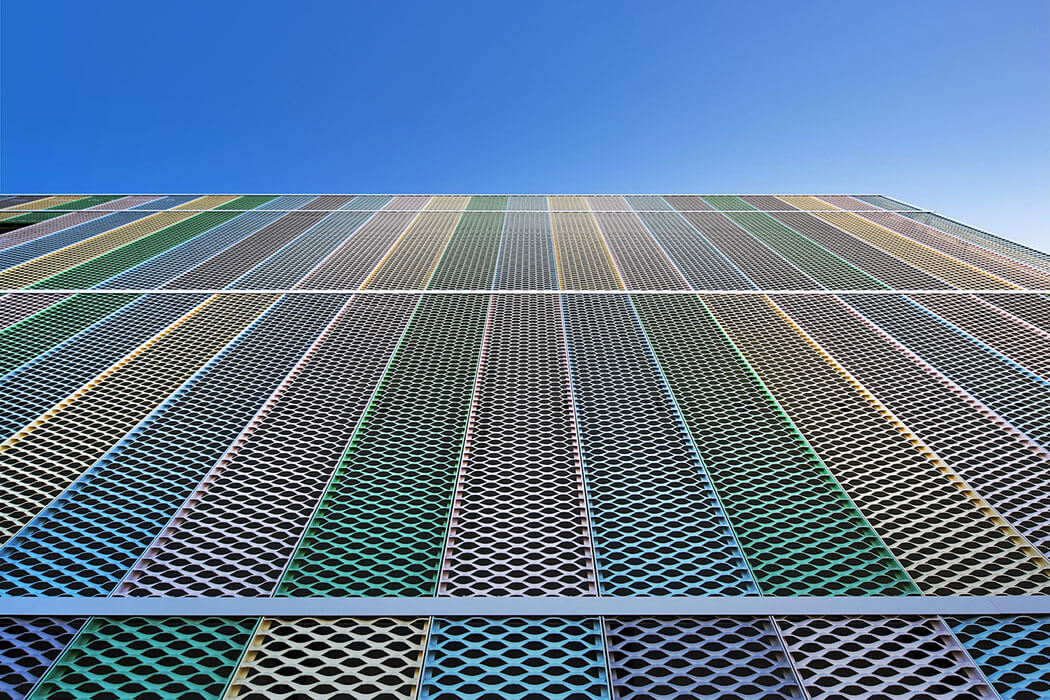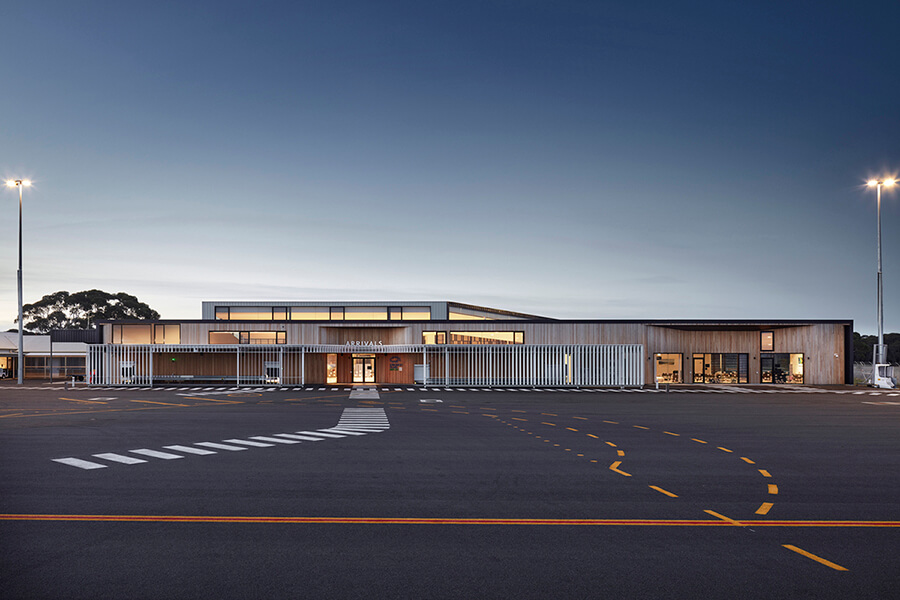 2.Kangaroo Island Air Terminal
The Kangaroo Island Air Terminal is more than a regional air transport hub, it is a unique world-class cultural venue. More than a landmark, it is the product and instigator of dialogue – interaction and exchange between people, with the terminal and its breathtaking natural setting.
Conventional terminal planning principles were transcended to enhance the terminals function and create a cultural centre – defined by a central hub space at the nexus of a third diagonal pier leg – enabling the terminal to simultaneously host regional passenger transport, kitchen, bar, art gallery, and function spaces.
The Air Terminal is small, comfortable and provides thoughtfully considered facilities. It is like a cozy home for those who have taken the plane for a long tome. When it gets dark, you can see gentle light and feel relaxed, looking at the perforated metal and wooden decorating surface , probably you might forget your tiredness and be immersed in happy memories.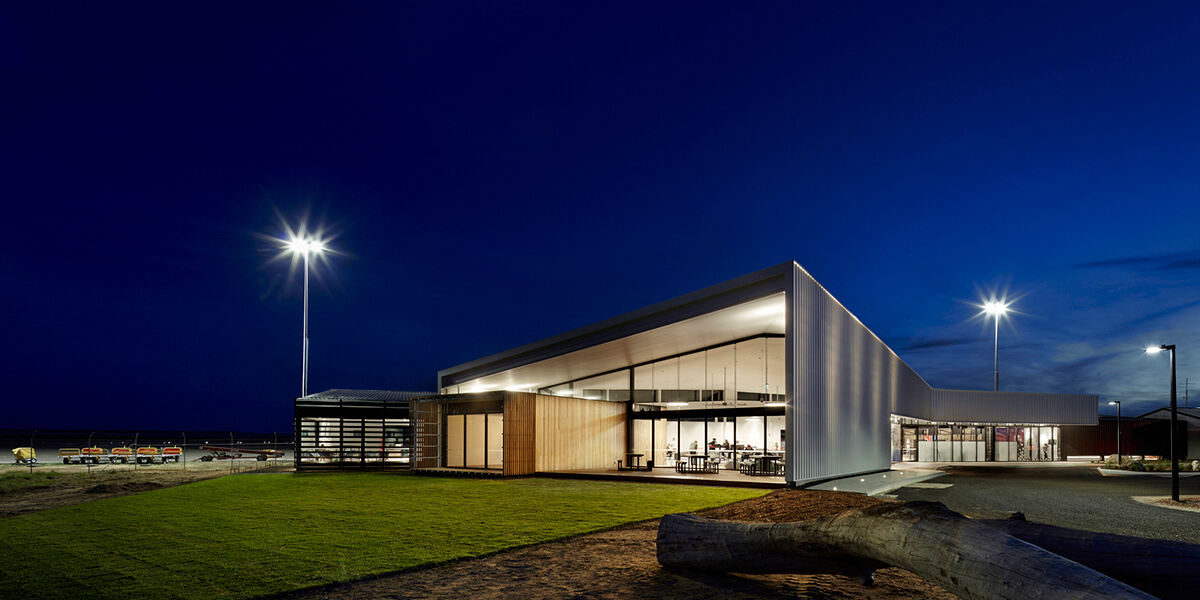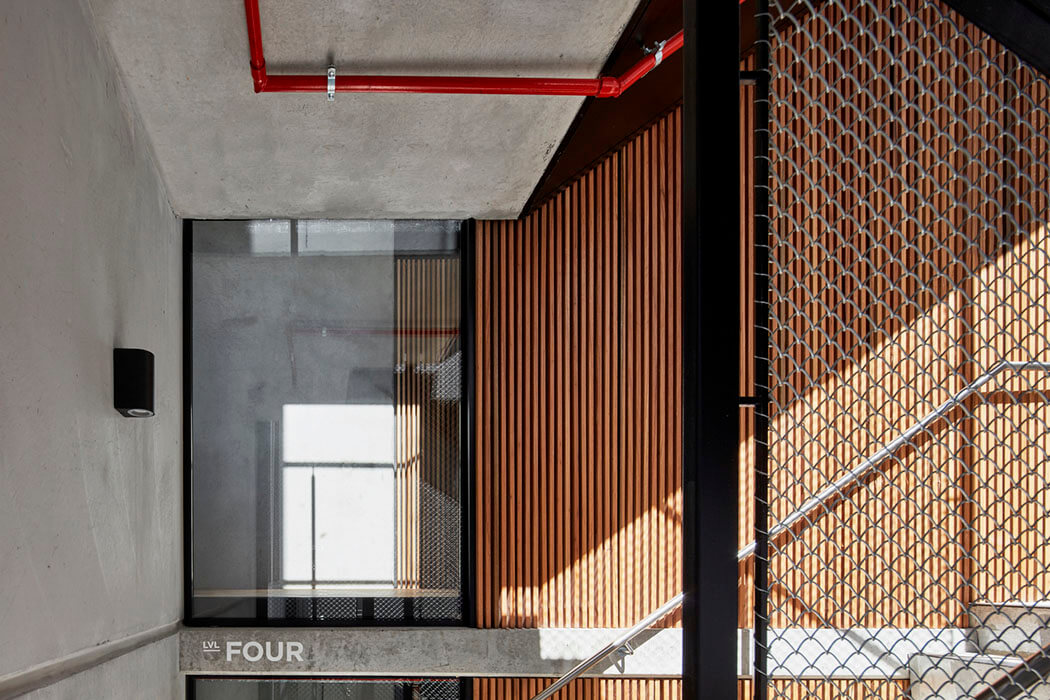 3. Nightingale 1
This is old Brunswick, it's industrial, and it's run down, yet there exists a strangely endearing quality of this area – it's people; it's sense of community. It is a melting pot of migrant activity, everyone coming together to form one totally imperfect community. Emerging from the success of neighbouring apartment building The Commons, Nightingale 1 is the inaugural project of the Nightingale Model – a replicable, triple bottom line housing model with an overarching priority towards social, economic and environmental sustainability.
Nightingale 1 is made up of a series of meaningful architectural moments. The planning was kept simple. Materiality took precedence over form. Hand-painted signage lead residents through a cobblestone entry, lined with a tapestry of recycled brickwork. Lift lobbies lined by natural Blackbutt timber battens, mild expanded metal plate, and inset coir matting nooks. The northern apartments look out through a shipping chain screen, providing the framework for deciduous grape vines to occupy.
From the outside, it is like a big glass building, people describe it as a warm and harmonious residence. They gather together, drink beer or barbecue, enjoying this wonderful moment.
Chinese professional supplies for expanded metal mesh :Shanghai FANGLING CO.Ltd.
Contact information :17621372173 Wechat : xy17621372173