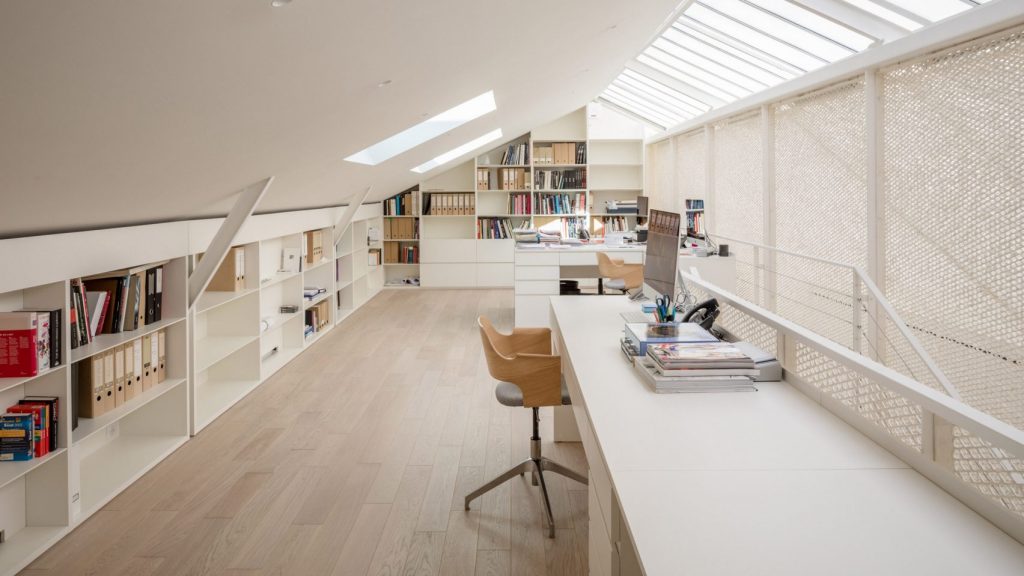 Japanese studio Kengo Kuma and Associates threw paper pulp at expanded-metal panels to produce light-filtering screens evoking artist Antoni Clavé's paintings, at this archive in Paris dedicated to his work.
Kuma's firm designed the interiors of the compact Archives Antoni Clavé on Rue Boissonade in the French capital's 14th Arrondissement, which was Clavé's first studio.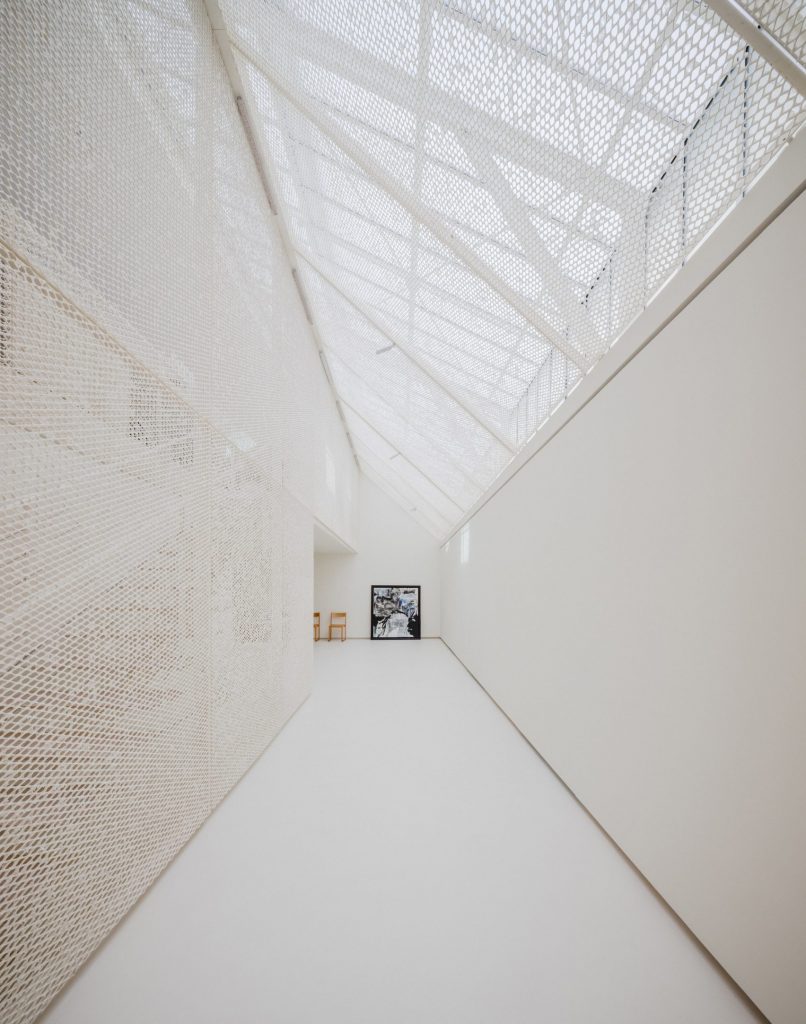 The origin of design
The Catalan artist moved to Paris in 1941 after fighting for the Republican Army in the Spanish Civil War, and quickly became part of the Parisian art scene.
Clavé was influenced by his meetings with Pablo Picasso and is known for his abstract paintings featuring expressive forms and textural surfaces. Throughout his career he also produced lithographs, etchings, murals, collages, sculptures, theatre costumes, sets for stage productions and illustrations for books.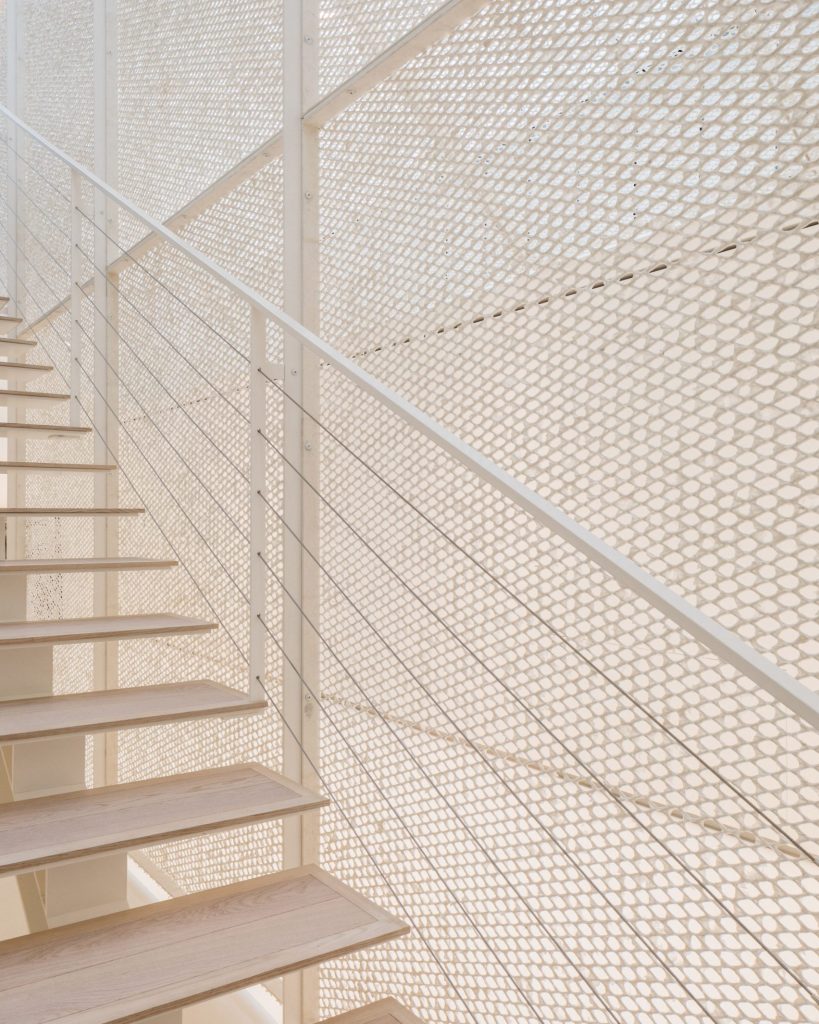 The Characteristic
The 240 square metre archive facility is spread across a ground floor with a mezzanine slotted in beneath the pitched ceiling.
The architects sought to utilise the abundance of natural light entering the studio through an existing skylight to create a bright space for the office and archive after the expanded-metal panels filtering.
To control the amount of natural light reaching various areas within the building, the architects created screens using sheets of expanded-metal mesh with wetted paper stuck to the surfaces to soften the aesthetic.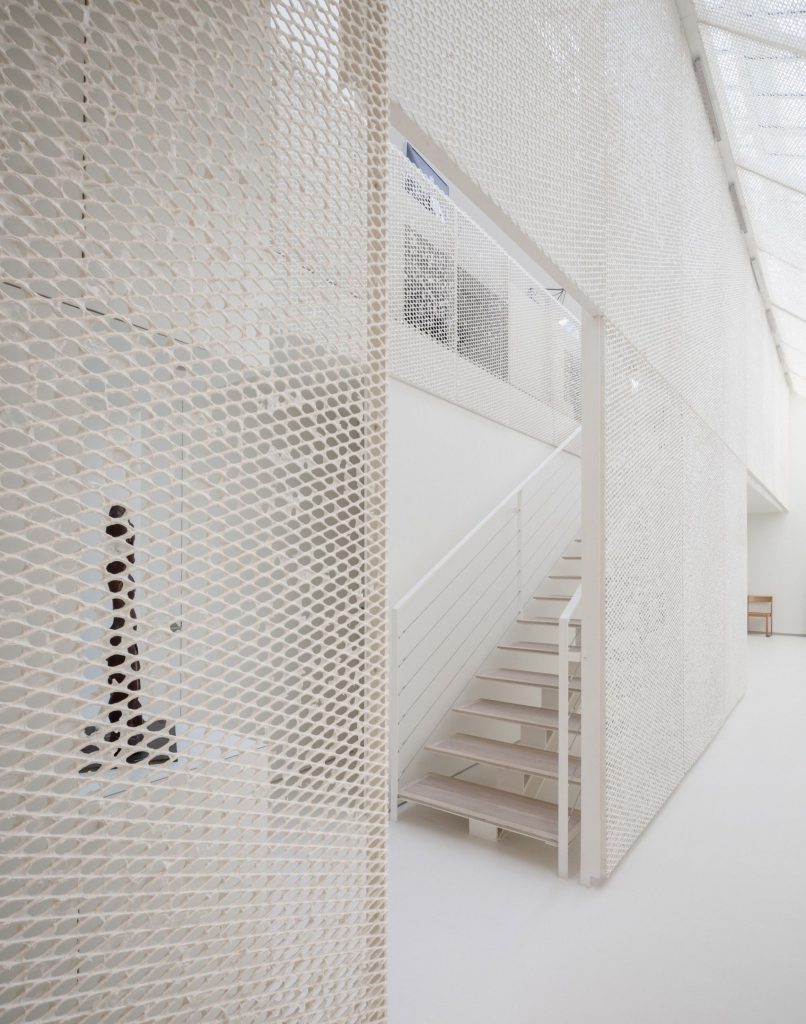 The Inspire
The technique was inspired by the process used to make traditional Japanese washi paper, which involves spreading balls of pulp onto a mesh sheet.
"We created this project by using the panels of expanded metal and throwing the Japanese paper pulp, which will give a soft atmosphere to the space of former industrial inspiration," the firm explained.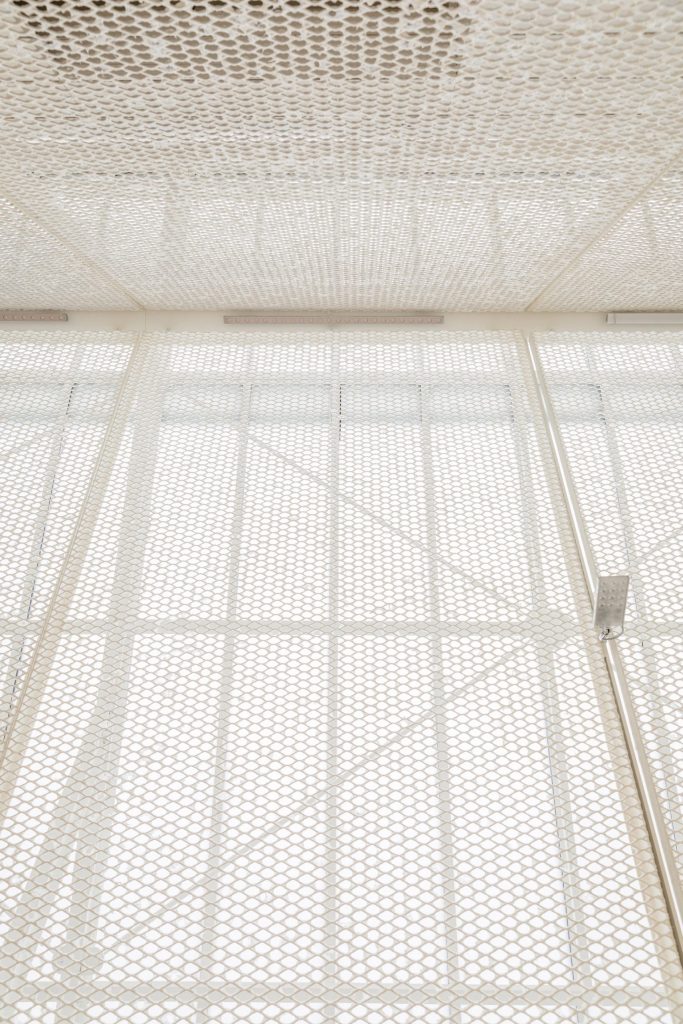 The expanded-metal panels screens create overlapping layers that help to control the amount of light permeating through, in much the same way as the different techniques used in washi-paper making result in varying levels of transparency.
The rest of the space features a minimal material palette and neutral tones that complement the treated mesh surfaces.
More infor, about this product.
Email: sales@mesh.tech